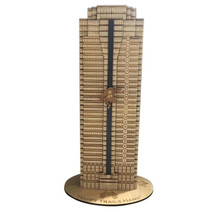 This a discount for you : Die Hard Advent Calendar - Hans Gruber Falling off of Nakatomi Plaza

Product: Christmas Countdown Calendar
color: blue
Material: wood
Size: 15*27cm/5.9*10.6IN
Specifications: explosive style, ordinary style
Weight: 200g
List:
Christmas die hard advent calendar*1
Bullet Points:
1.Odorless and harmless: Made of durable wood material, this Christmas advent calendar is odorless and harmless to children. It is not easy to fade or break, and it is an environmental protection material that can be reused for many years.
2.Fun countdown: This wooden advent calendar lets you countdown to Christmas in a fun and interactive way. You can watch Hans Gruber fall from the Plaza for 24 days straight, reliving the classic movie scene every day.
3.Versatile Christmas decoration: This wooden advent calendar can be used indoors or outdoors, making it a great choice for classrooms, homes, or gardens. It features a festive design that adds charm and joy to any Christmas scene.
4.Easy to move: This Christmas advent calendar wood is lightweight and portable, so you can easily move it around your home without any burden. It is also easy to maintain and place, making it a great decoration for the festive season.
5.Fun gift: This Christmas advent calendar wood is a fun gift for kids and adults alike. It has a height line. You can use it as a party favor, a New Year's gift, or a Christmas present to create lasting memories.
This Christmas countdown advent calendar is a great addition to your holiday decorations. Made with high-quality materials, it's not easy to break. Keep track of the countdown to Christmas with its 24 pockets. Widely used and easy to move, it's perfect for kids and adults.

If you're not fully satisfied, please fill in our
contact us form
and we'll quickly work to correct the problem.