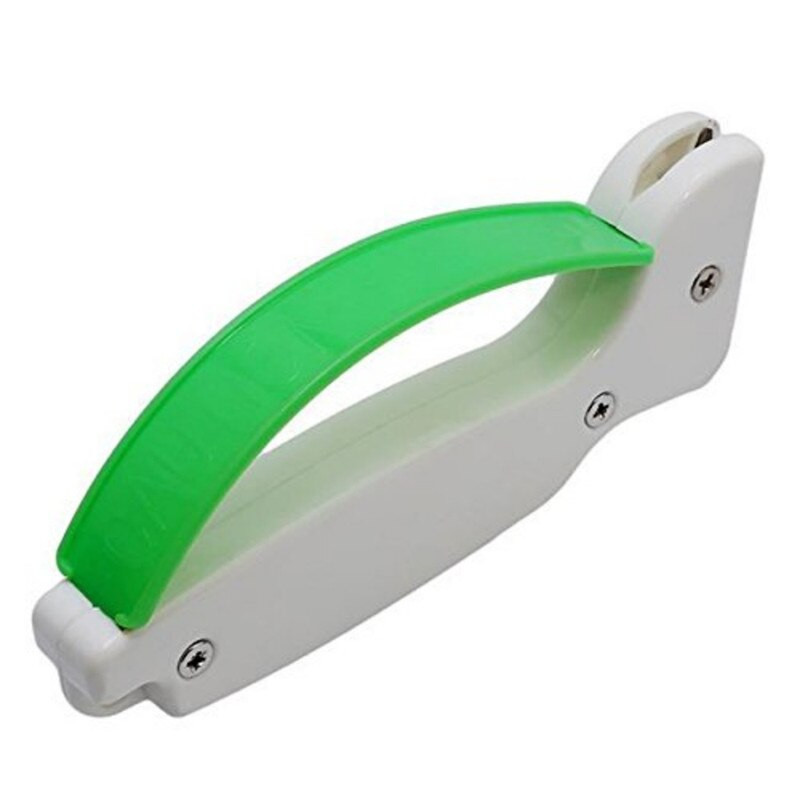 This a discount for you : LAST DAY 84% OFF - Garden tool

Bring your old garden tools back to life!
Make your job easier and increase safety with sharp gardening tools!
✓ Renew and Sharpen Your Garden Tools - Allows you to sharpen most blades to as sharp as new in just two or three strokes.
✓ Big Money Saver – Save money on replacing old garden tools.
✓ Diamond Polished Carbide Blade – Equipped with a blade that is made from one of the hardest materials known to provide years of reliable use.
✓ Corrosion resistance and long life – The sharpening of the blades can be reversed, which doubles their life. The garden tool sharpener does not rust and can be easily cleaned with soap and water.
✓ Safe to Use & Equipped with a full-length guard to protect your fingers during the entire sharpening process. It is suitable for both right-handed and left-handed users.
✓ For Garden Tools & Kitchen Knives – Designed for sharpening all garden tools such as lawn mower blades, pruning shears, hoes, shovels, scythes and more. It can also be used to sharpen kitchen knives.
Make your work easier and simpler with sharp gardening tools!
Scissors, shovels, garden pruners, knives and much more can become dull over time, making them less effective and potentially dangerous.
Keep your tools sharp with this garden tool sharpener. This makes working outside much easier and more enjoyable, as you have sharper and safer blades in seconds.
A sharp hoe can quickly cut through the soil to separate weeds. But a blunt hoe will require more effort and may not do as good a job as a sharp hoe. This applies to all garden tools. You also keep your plants healthier with sharp tools. Blunt pruning shears can tear the stems and create an infection. Sharp scissors make clean cuts that heal quickly.
A garden tool sharpener is the perfect tool for any gardener and you will be amazed at how much time a sharp gardening tool can save you.
SPECIFICATIONS
Material: ABS plastic + tungsten steel blade + PP handle
Color: Green
Weight: 50g
Size: 14.5*6*3CM
If you're not fully satisfied, please fill in our
contact us form
and we'll quickly work to correct the problem.