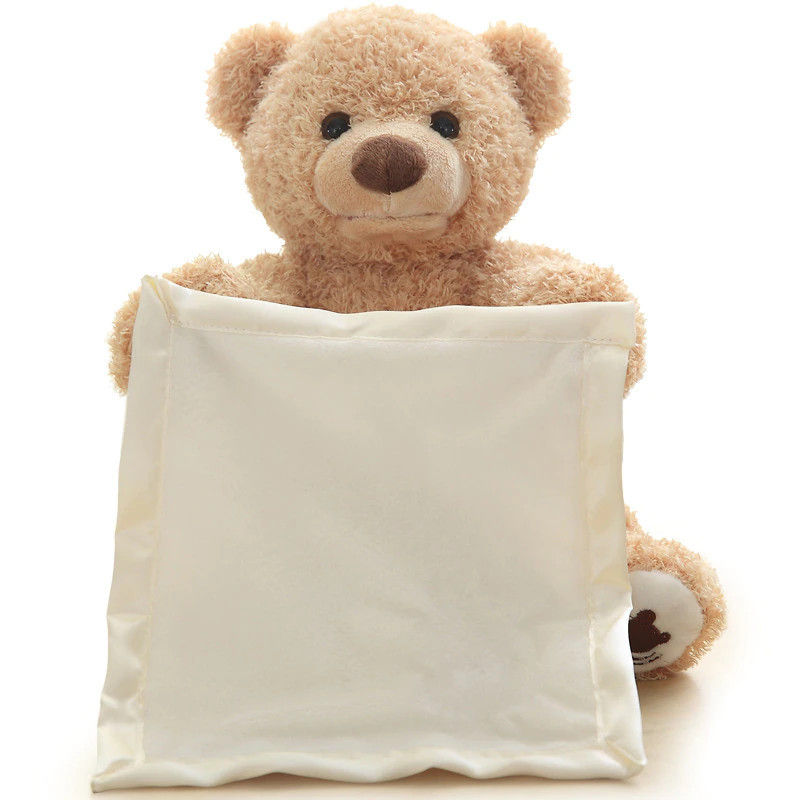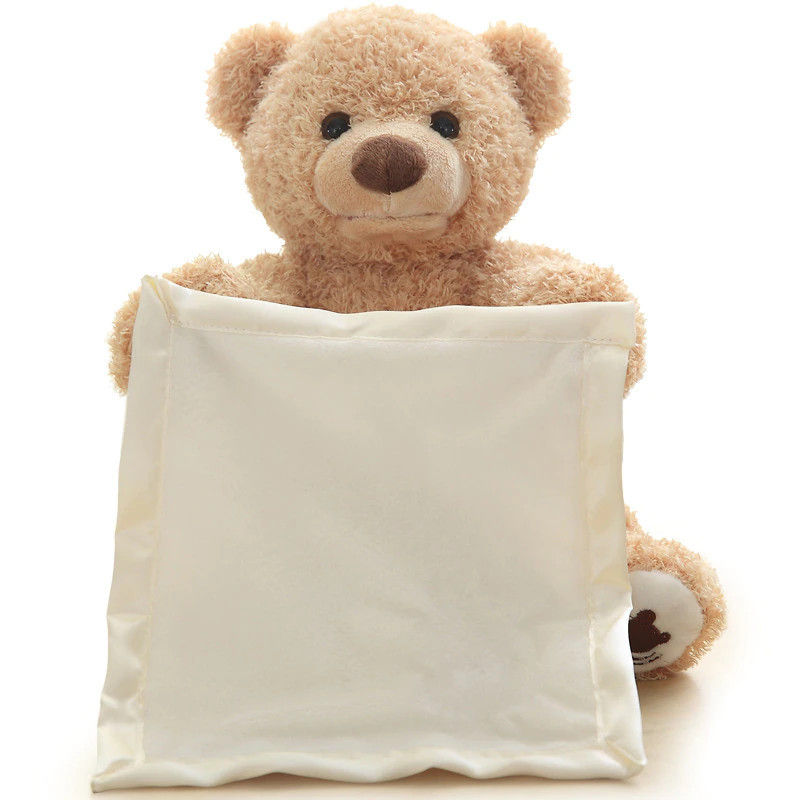 This a discount for you : Snuggle Buddy Peek-A-Boo Bear

The Ultimate Interactive Plush Companion for Your Little One!
Discover the joy and comfort that Snuggle Buddy Peek-A-Boo Bear brings to your newborn or toddler with its soft, cuddly design and delightful interactive features. Designed to engage and entertain your child while promoting essential developmental skills, this charming plush bear is the perfect addition to your child's playtime routine
🌟 Soft & Soothing Cuddles
Crafted with premium, silky-soft materials, Snuggle Buddy Peek-A-Boo Bear provides a comforting embrace for your child. The satin accents on the bear's blanket add an extra touch of tactile stimulation, while the embroidered eyes and nose ensure a safe and secure play experience.
🎶 Engaging Peek-A-Boo Playtime
Press the bear's paw to activate the captivating Peek-A-Boo game, complete with a sweet and melodic voice that sings "Peek-A-Boo, I see you!" This interactive play encourages sensory stimulation and cognitive development in infants and toddlers alike.
🌈 Supports Healthy Brain Development & Mood
Scientifically proven to support brain health and improve your child's mood, Snuggle Buddy Peek-A-Boo Bear's amusing antics will captivate your little one's imagination, sparking laughter and happiness for a thriving, cheerful child.
💧 Easy-to-Clean & Durable Design
The surface-washable design of Snuggle Buddy Peek-A-Boo Bear ensures easy cleaning and lasting durability, making it an ideal companion for your child as they grow and explore.
🎁 The Perfect Gift for New Parents & Little Ones
Whether it's a baby shower, birthday, or a thoughtful surprise, Snuggle Buddy Peek-A-Boo Bear makes an exceptional gift that both parents and children will adore. The reassuring companionship of this plush bear can help babies feel more secure and promote a sense of comfort and well-being.
Bring home the Snuggle Buddy Peek-A-Boo Bear today and watch as your child forms a special bond with this enchanting interactive plush friend, creating cherished memories
If you're not fully satisfied, please fill in our
contact us form
and we'll quickly work to correct the problem.