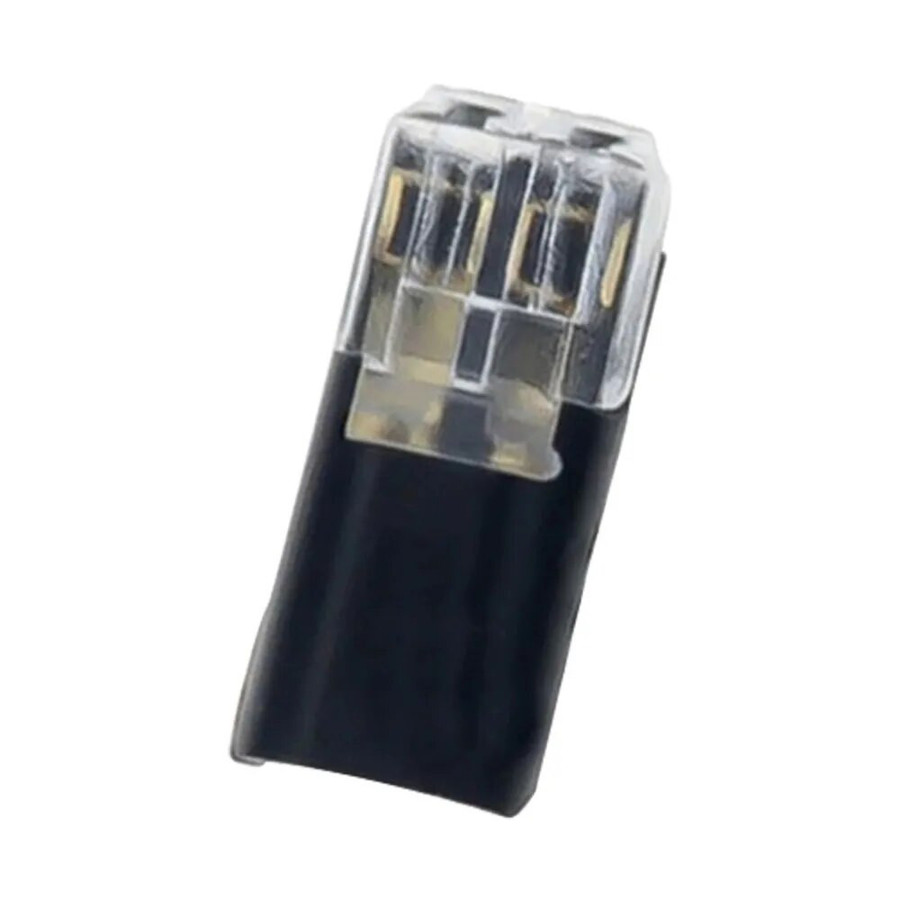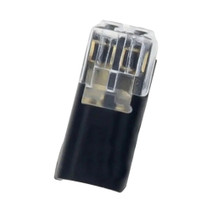 This discount is for you : 2 Pin Way Plug Car Waterproof Electrical Connector Wire Cable Automotive

A good purchase for people that are doing electrical projects or work where you need to connect lots of wires. Sometimes you need to jumper something or run tests on a circuit. These Quick Connection Terminals will help do these tests quickly and safely.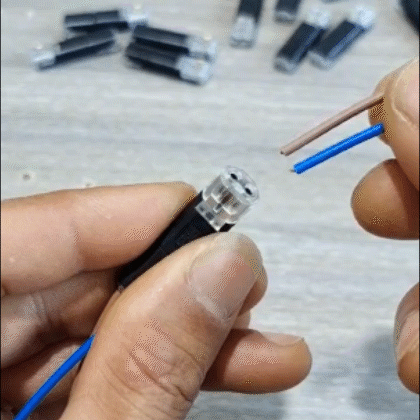 Full protection to avoid accidents, greatly reduce the hidden dangers of working directly with hands. Widely applicable to braided wires and solid wires of different sizes to meet household or commercial use.
Main Features
★ Keep Safe - The 2-core connector is made of PA66 nylon, which has certain thermal stability and makes the plug durable and wear-resistant. The best flame-retardant insulating material is used to modify copper, which has long service life, no corrosion, anti-aging, voltage resistance, and electric shock resistance.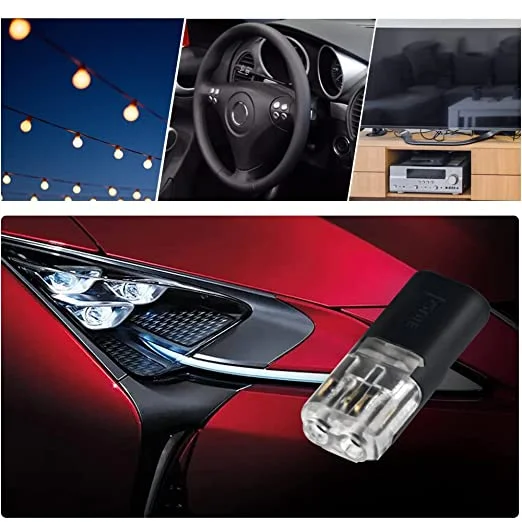 ★ Widely used - They work with almost every gauge of normal household wiring: ceiling fans, sockets, switches, cars, motorcycles, ships, loudspeakers, lamps, and more. Widely used in building wiring to save valuable space for all required connections.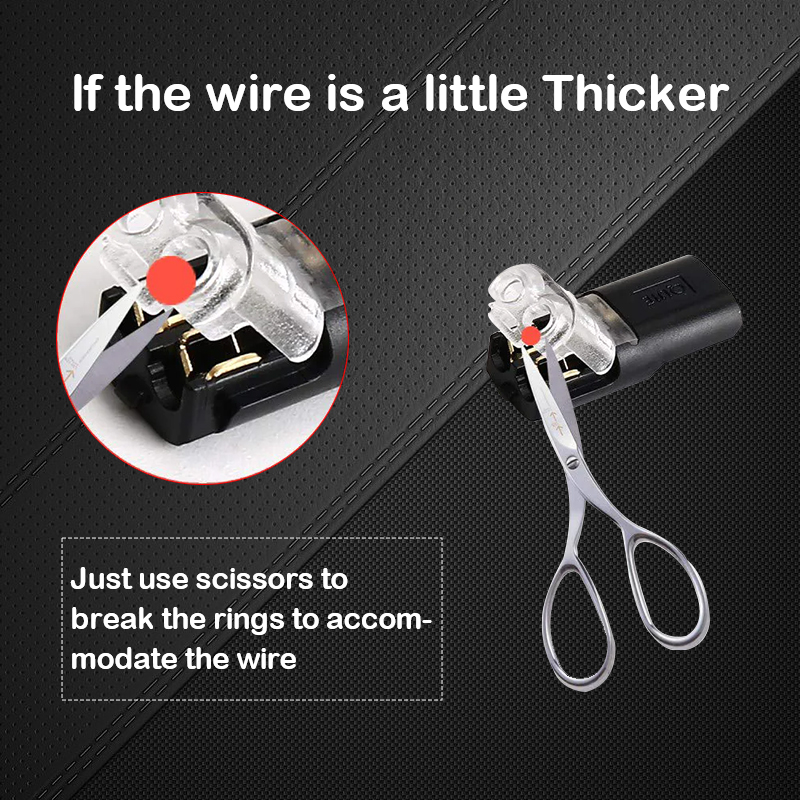 ★ Easy to use - Reduces wiring time by 70%! Just lift up the lever, insert the stripped wire, and press the lever closed, holds tight, and make a solid connection.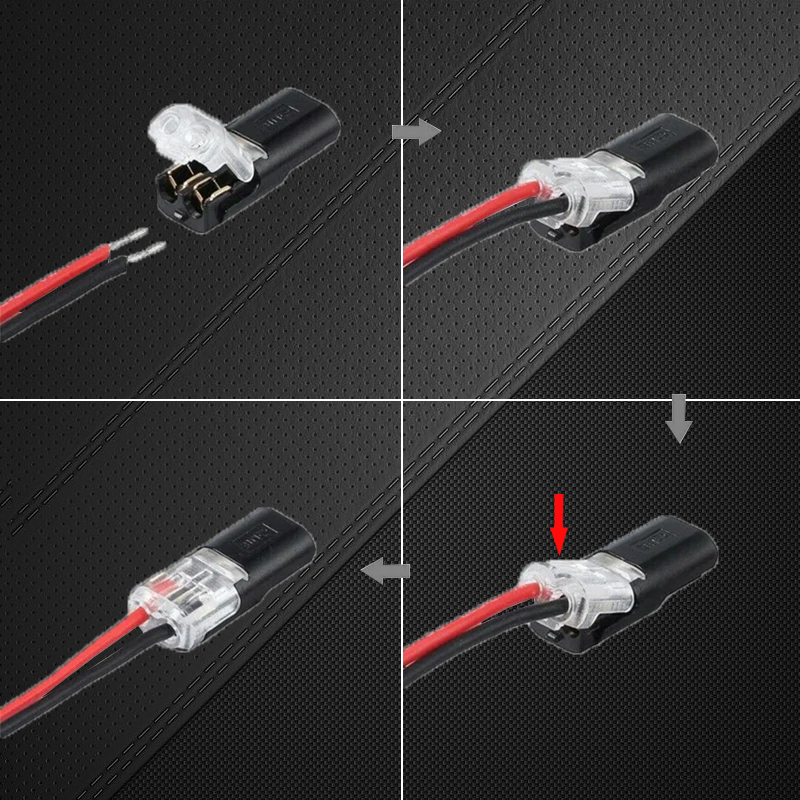 ★ Practical & Tidy - The voltage range of the connector is solid size 0.08-2.5mm2 / 28-14AWG. They do not mess up the wire ends nearly as much, keeping electrical boxes relatively roomy and not having to twist a fistful of copper wire together.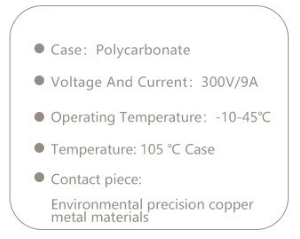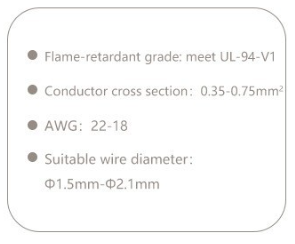 ★ Reusable & Efficient - Suitable for flexible wires and hard wires. Each connector designed with independent shrapnel for different wires. and different diameters can be connected for safety.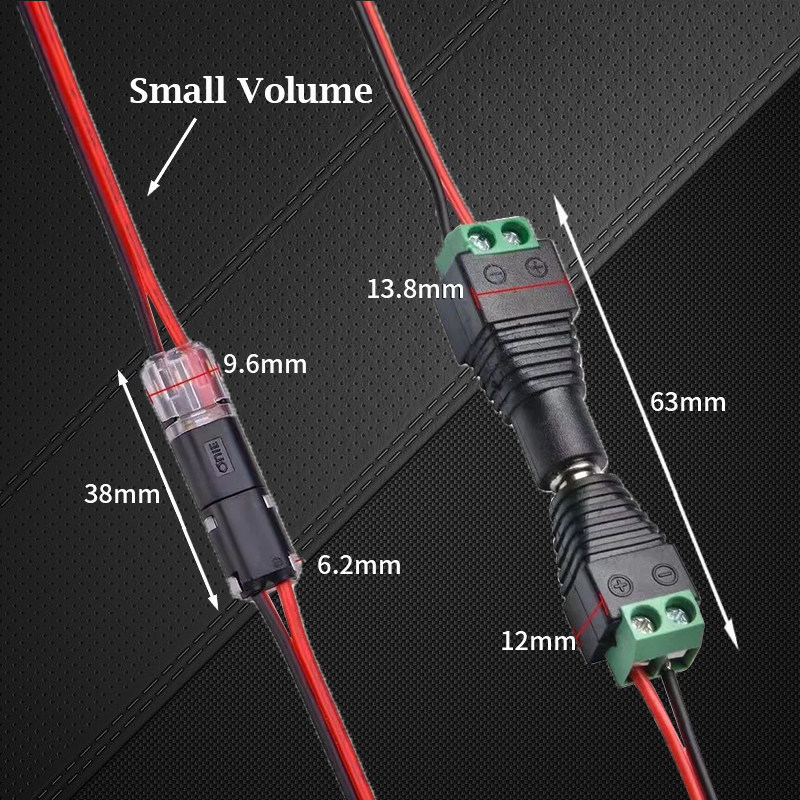 ★ Convenient - There are test holes on the surface of each cage. No need to remove the tape for electrical testing. It is intuitive, simple, and reusable.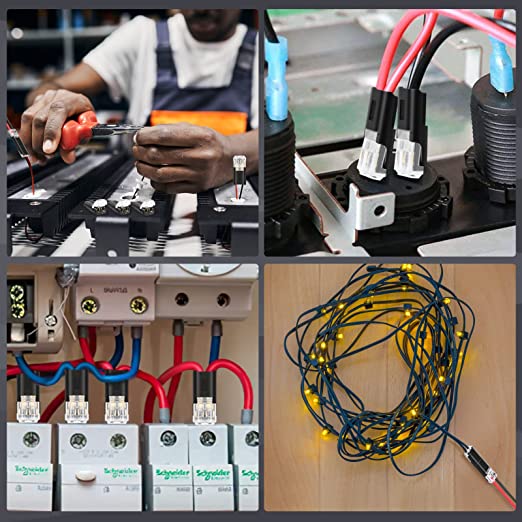 Using Methods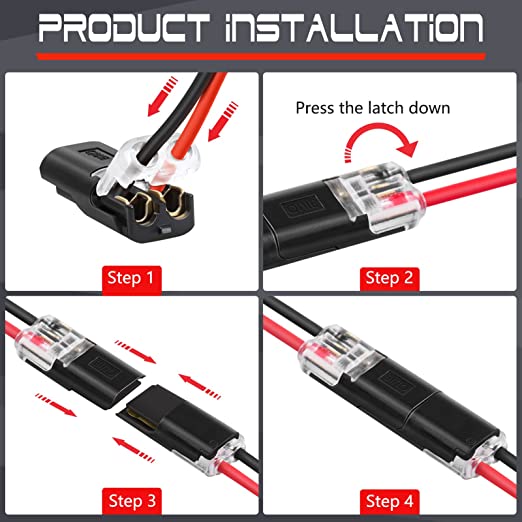 SPECIFICATIONS
Material: ABS

Weight: 10g
If you're not fully satisfied, please fill in our
contact us form
and we'll quickly work to correct the problem.