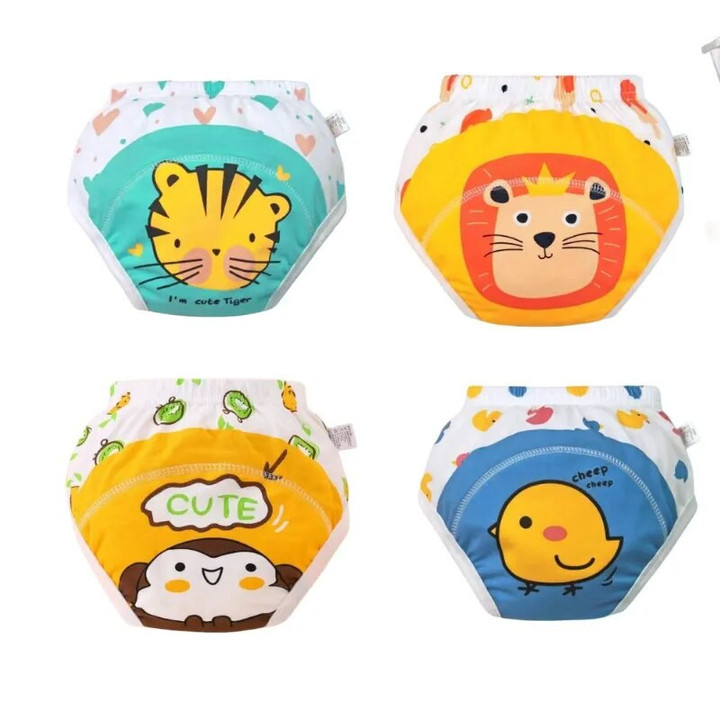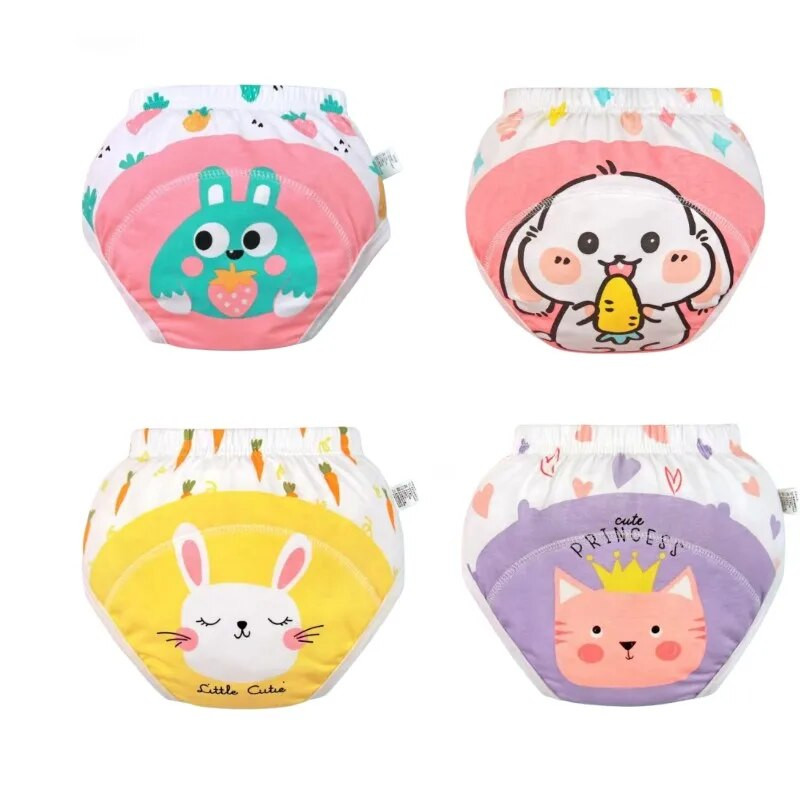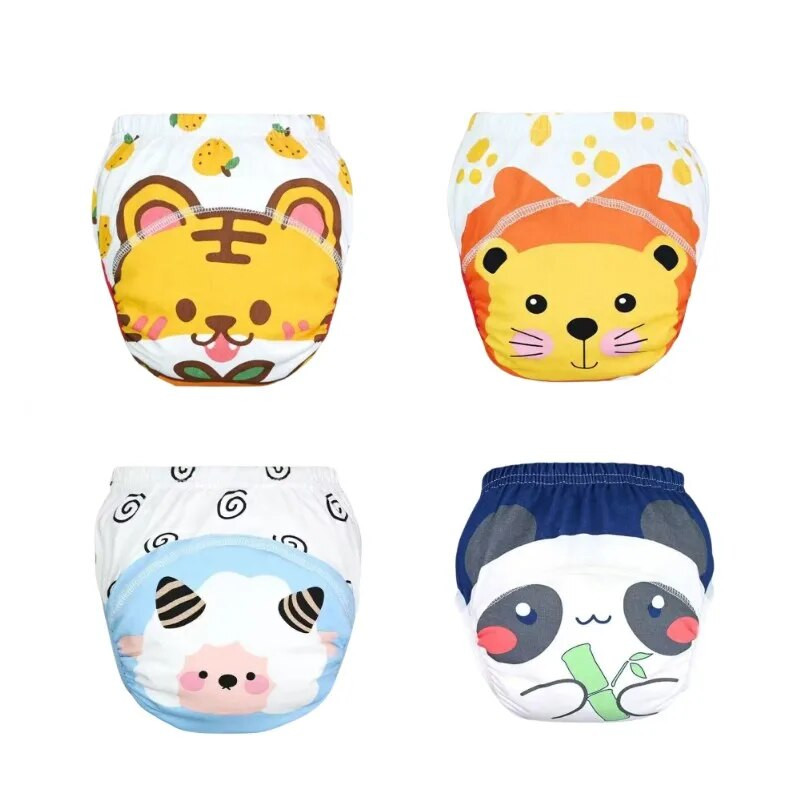 This discount is for you : 4pcs/lot Baby Boys Girls Underwear Panties For Kids Shorts Underwear Kids Underwear Cotton Bread Pants

Say goodbye to diapers with ease! Say hello to your child's first pair of underwear! The best training underwear for toddlers.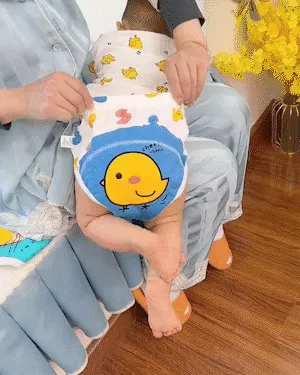 According to the American Academy of Pediatrics, most babies become aware of their bowel movements between 8 and 24 months of age, and their sphincter muscles are gradually developing, so it is easier to help your baby with toilet training during this time.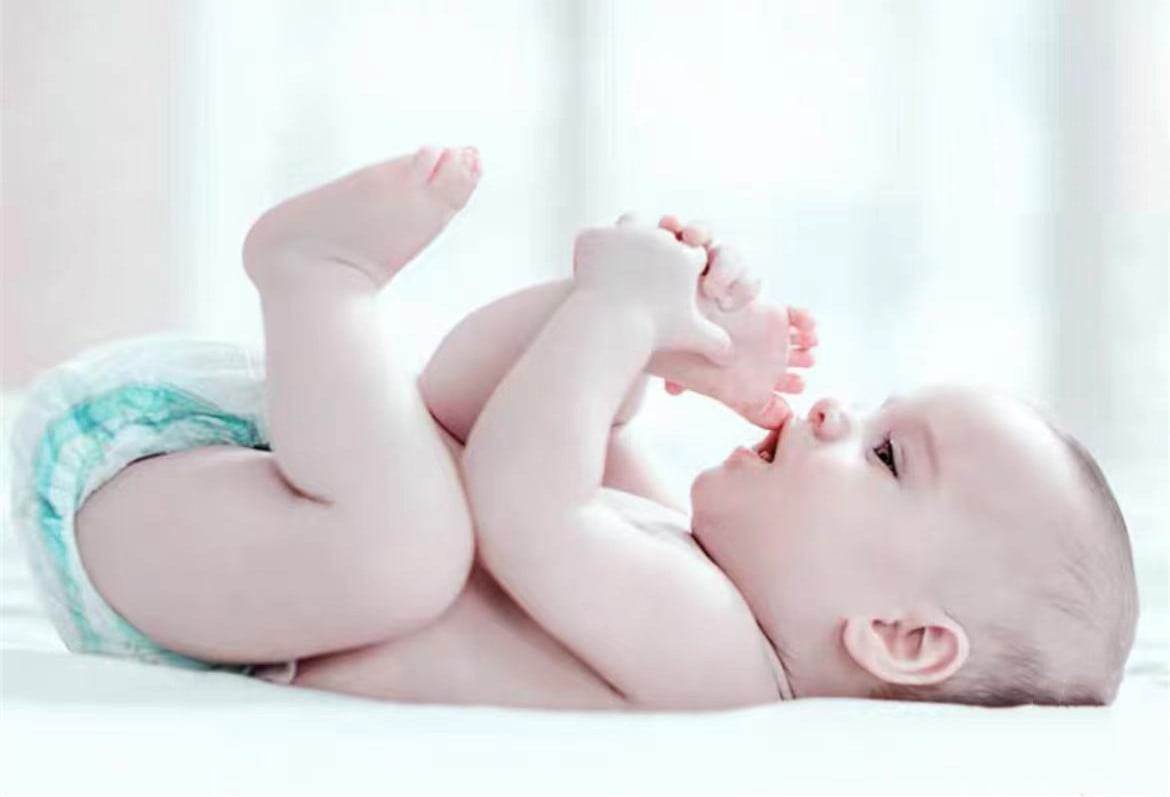 Make your child less dependent on diapers and quickly master toileting!
Over-reliance on diapers affects the urine storage function of the baby's bladder, and if the baby is still using diapers at an overage will cause the baby to lose the ability to hold urine.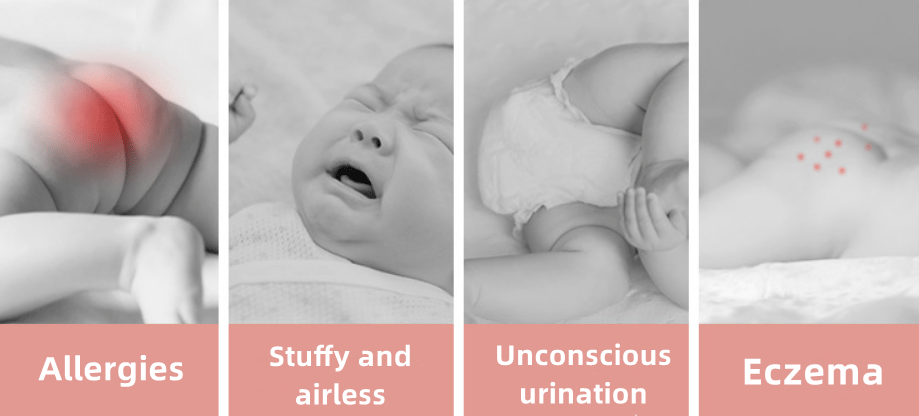 What are study pants?
Learning pants ≠ diapers
Learning pants are underwear that help babies transition from diapers to learning to go to the toilet. When wearing learning pants, babies will feel wet and uncomfortable and will remind mom and dad to help them take off their underwear and gradually form their own consciousness to complete the transition period.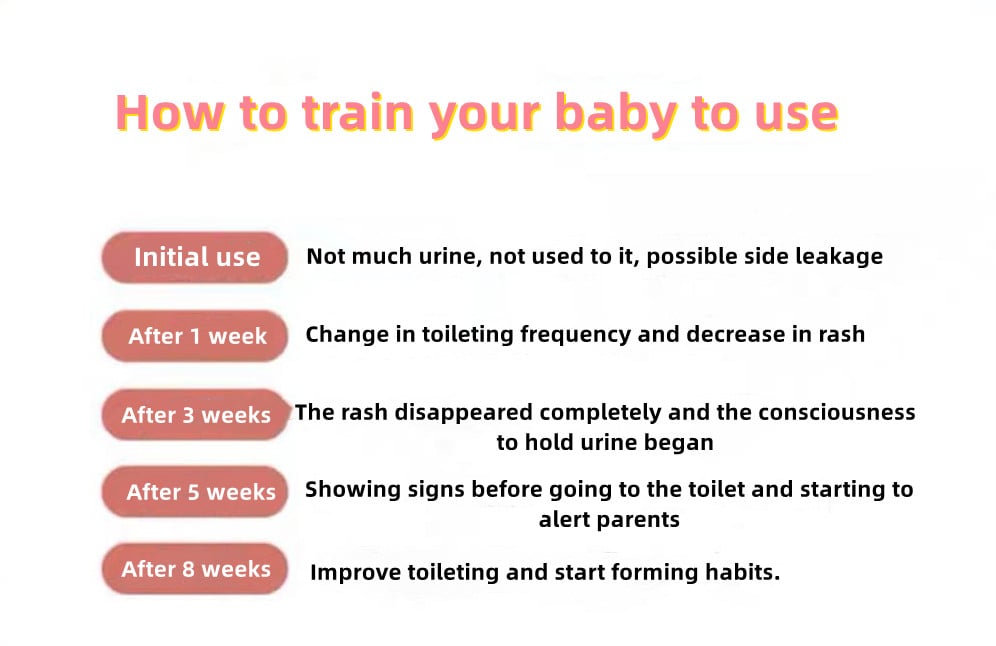 SIZE: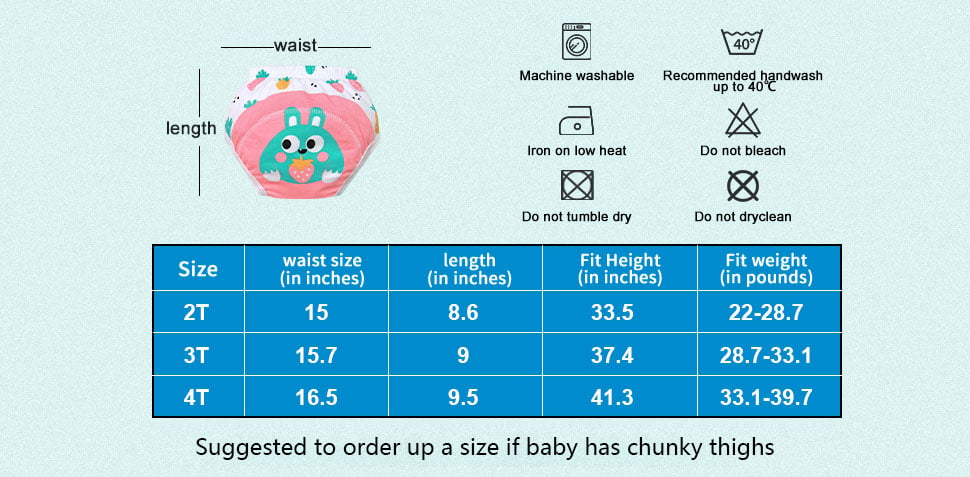 Light and breathable
Using knitted cotton, soft and comfortable, light and breathable, absorb sweat and not stuffy. The thickness is only 1.4mm, which is thin and waterproof.
Water storage > ordinary underwear
The 6-layer gauze is super absorbent and contains a TPU layer and knitted layer, which enhances the absorbency and water resistance of the panties. Prevents leakage of urine and does not stain the sheets.

Note:
Learning pants ≠ diapers, need to be changed when baby is reminded.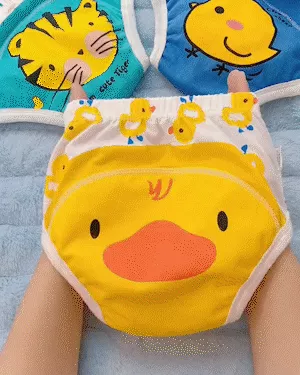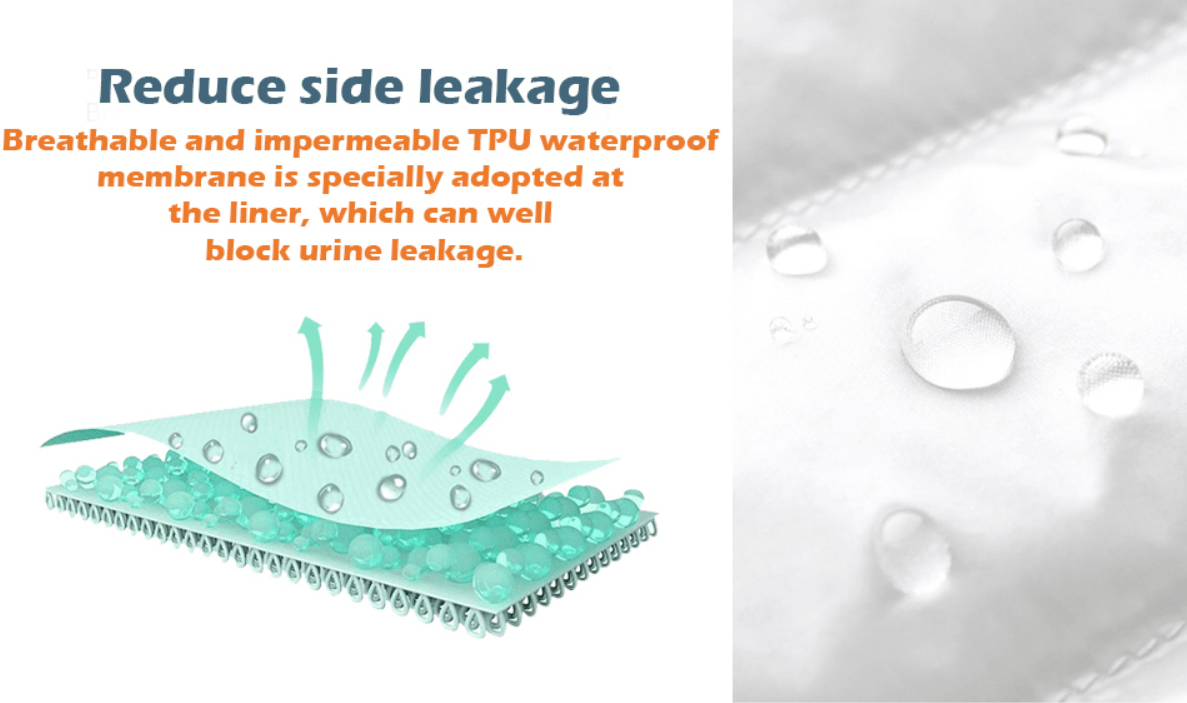 No sense of restraint
Legs and waist are elastic band design, elastic, suitable for different body shape of the baby wear. Will not feel uncomfortable and tight.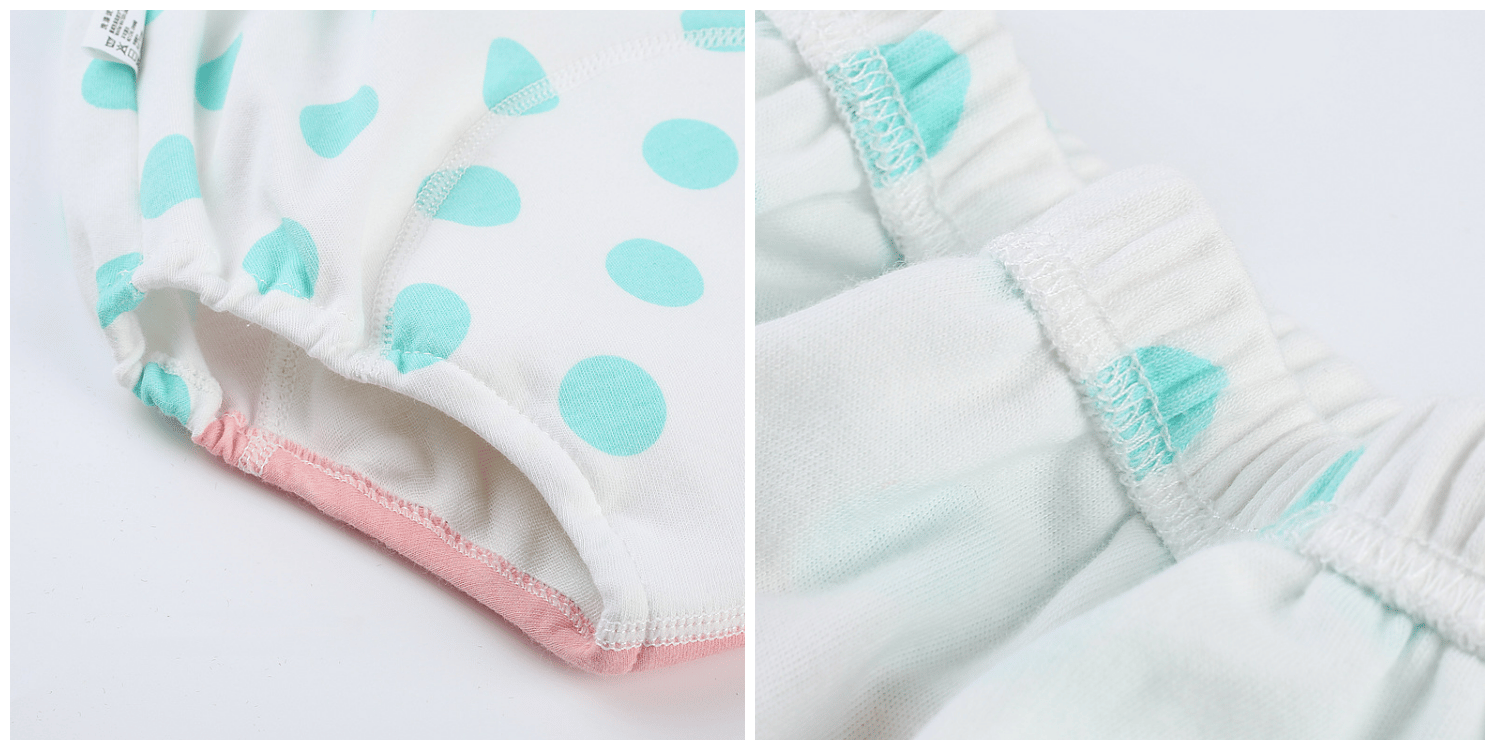 3D stereoscopic cutting
360 ° comprehensive fit baby body, more comfortable, more leak-proof. Even if the baby often run, jump, crawl are not afraid. The unique narrow front and wide back design will not tighten the baby's tummy and thighs, reducing friction to avoid injury. The back is wider, increasing the leak-proof area.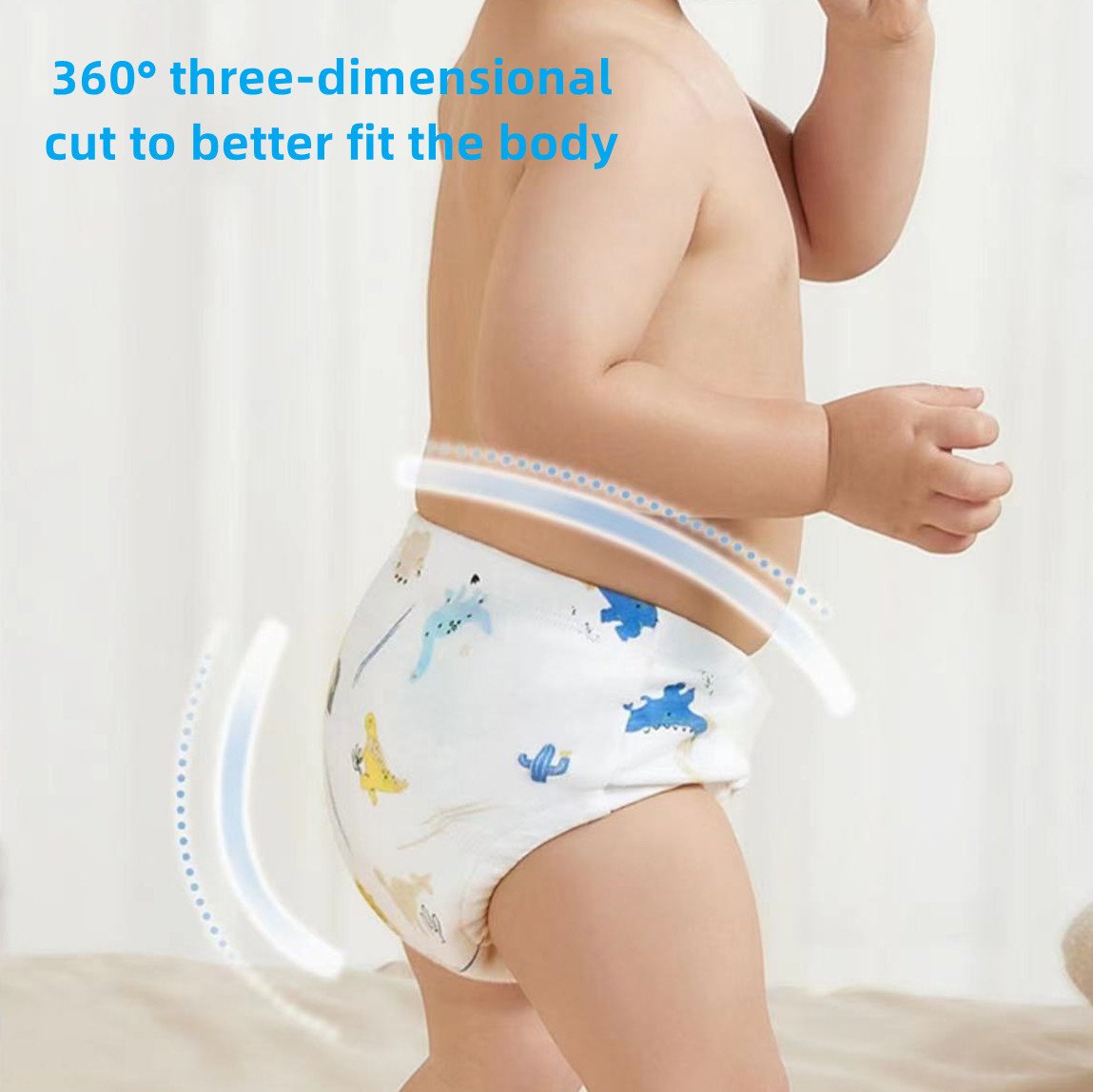 Safer
No fluorescent agent, through the professional instrument test, no fluorescent agent, the mother more assured.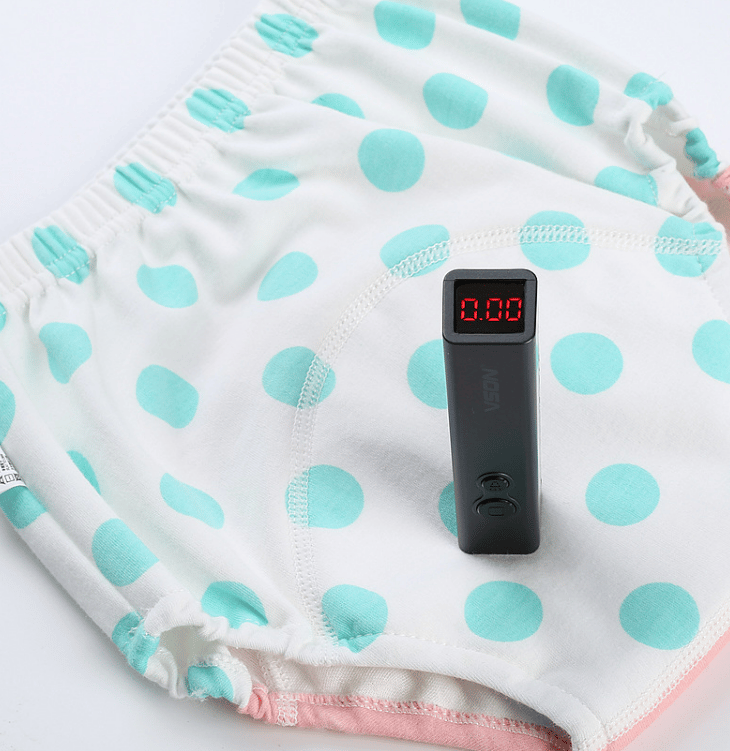 Suitable for more children
Unfortunately, some babies are born with bladder disorders. This can be painful for these young children when no better method is available. Our training pants will help them make a difference! It does not leak fluid and is more absorbent than regular underwear and the cotton material does not make your child allergic. It also has the same appearance as regular underwear and will not make the child become self-conscious, which takes the pressure off the parents.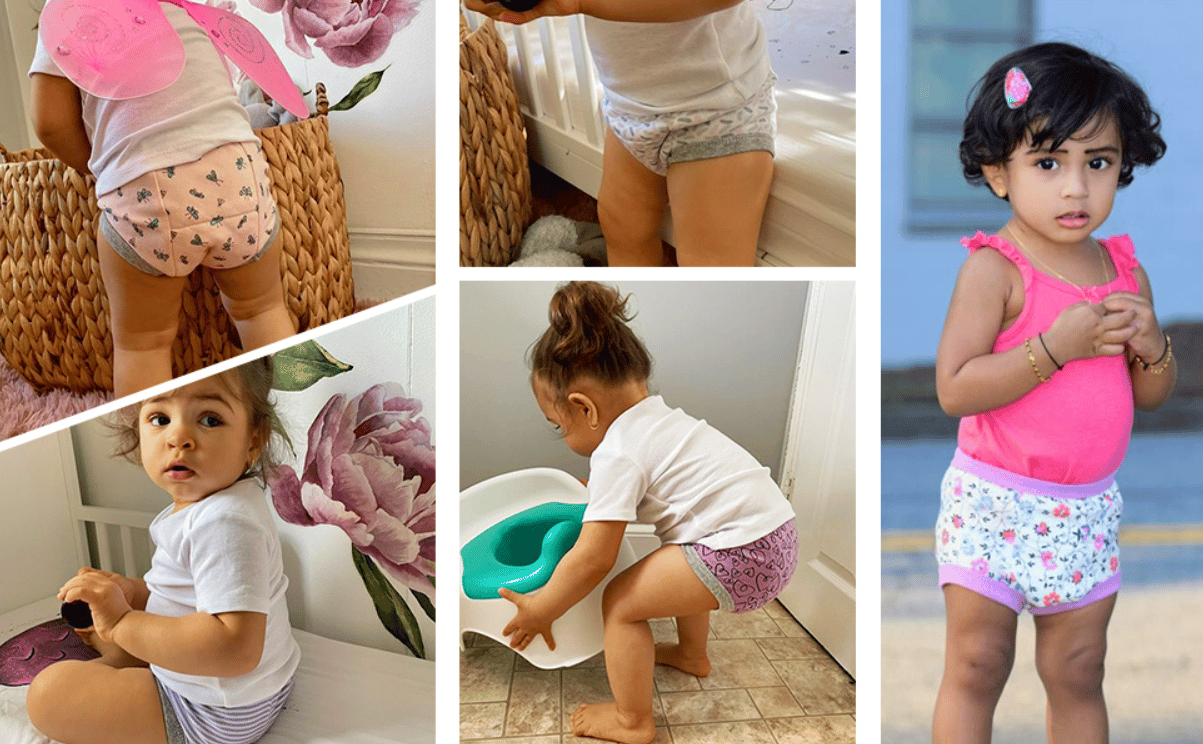 Save more money
"Disposable diapers cost me too much money each month, so I prefer these reusable training pants for boys and girls that are durable, washable for multiple uses, and easy to machine wash and care for. The middle section is designed with a concealed thicker inner pad (multiple layers) that enhances the ability to absorb large amounts of urine and reduce leakage. And it allows babies to better learn to hold their own urine, which is helpful for their health"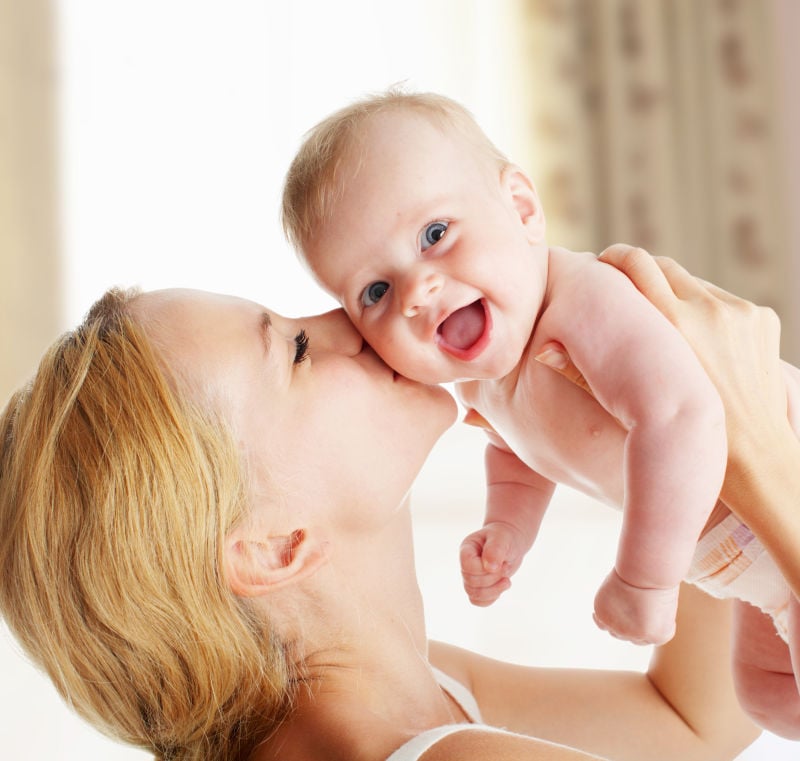 Recommended Use
Use our learning pants for babies during the day to make it easier for parents to change them in time. Use diapers for babies at night to prevent them from affecting their sleep and health at night due to wet underwear.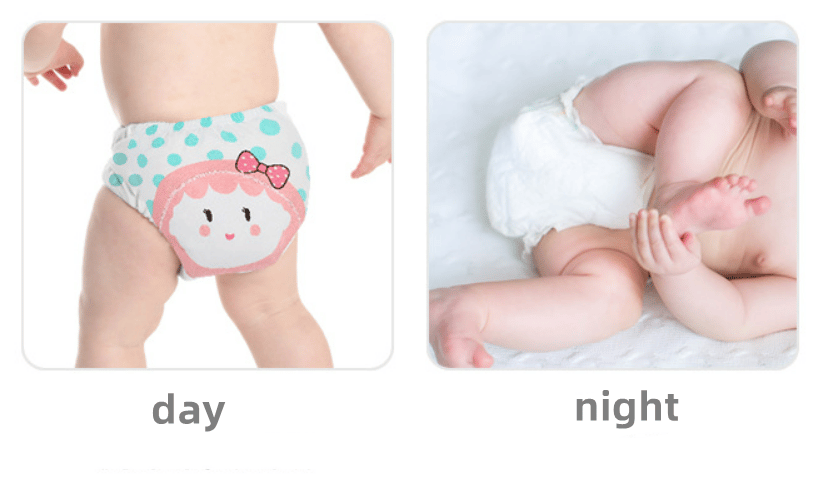 FAQ
Will it leak? - The chances of leakage are almost zero. The panties have a waterproof TPU layer that will not allow baby's urine to leak out.
Do I need to change them? - Yes, it needs to be. It is not a diaper, it is an underwear to help your baby develop toileting awareness in the transition stage. They need to be changed.
Why did you choose it? -Babies can't wear diapers all the time and need some time to learn how to toilet by themselves; and the edges of diapers can wear down baby's legs, and there are some poor quality diapers that are not breathable and can give babies eczema; the extremely high frequency of use and expensive price can make it unaffordable for some families, so these reusable learning pants are convenient and cost effective.
Are they hygienic? / infection or any other risk? - Yes, these briefs are more hygienic than plastic diapers. Most disposable diapers have chemicals and pesticides in them that cause irritation to baby's skin and can lead to cause eczema and infections. Compared to this, reusable cloth pads are actually less risky for allergies. Because they are made of medical grade cotton, they will be much healthier.
Which size to use? - It depends on your child's height and weight. If your baby is developing faster, we suggest you choose "L".
And today, it may make more sense than ever to think about the environmental impact of discarded diapers.
On average, a baby consumes about 8-10 diapers a day, and a baby may need to consume 7,300 or more in the years from birth to age 2. This plastic waste ends up in landfills, or worse, in the oceans, rivers and beaches. Multiply that number by every newborn baby on the planet, and it equals a huge amount of waste.
Most diapers contain chemicals such as synthetic fibers. When products are placed in landfills, these chemicals are absorbed into the earth and released into the groundwater and air as pollution.
We don't think any of the above substances should be anywhere near the most sensitive parts of the body. However, if it's not for your health, perhaps you should consider switching to a more environmentally friendly period product for the sake of the environment.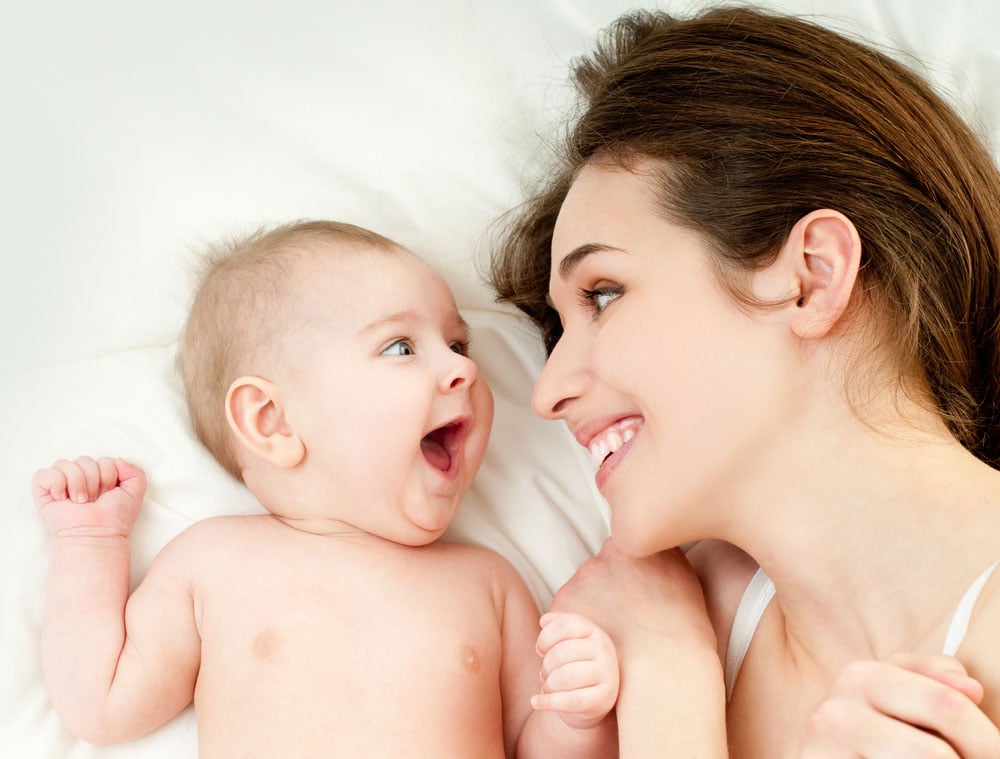 SPECIFICATION:
Material: Body fabric - 100 % Cotton
Mesosphere - TPU + Polyester brazing
Gauze fabric - 100 % Cotton
PACKAGE INCLUDES:
4 * Baby Potty Training Underwear
If you're not fully satisfied, please fill in our
contact us form
and we'll quickly work to correct the problem.