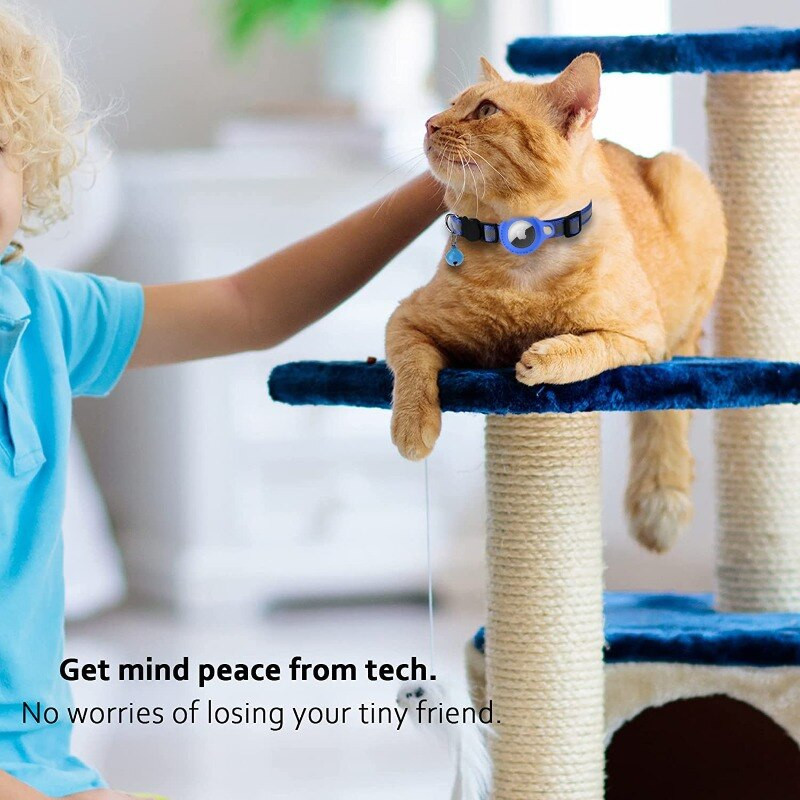 This discount is for you : Air Tag Friendly Cat Collar

Suitable for Apple Airtags set pet PU collar anti-loss small dog tracker protective set cat collar
Size: 1cm*22-34cm
Weight: 19g
Color: Blue, orange, pink, red, Yellow,
Green, dark blue, purple, dark green, black
Material: PU
Outer box size: 60*40*30cm
Product Features/Functions:
1. New Apple AIRTAG pet supplies, put on the AirTag, wear can start positioning
2. Improve the chances of pet recovery, the collar firmly fixed AirTag, how can not move off
3. Reflective design at night, travel more assured. Adjustable collar, no neck, designed for cats.
Note: Airtag is not included. Buyer needs to purchase separately
If you're not fully satisfied, please fill in our
contact us form
and we'll quickly work to correct the problem.