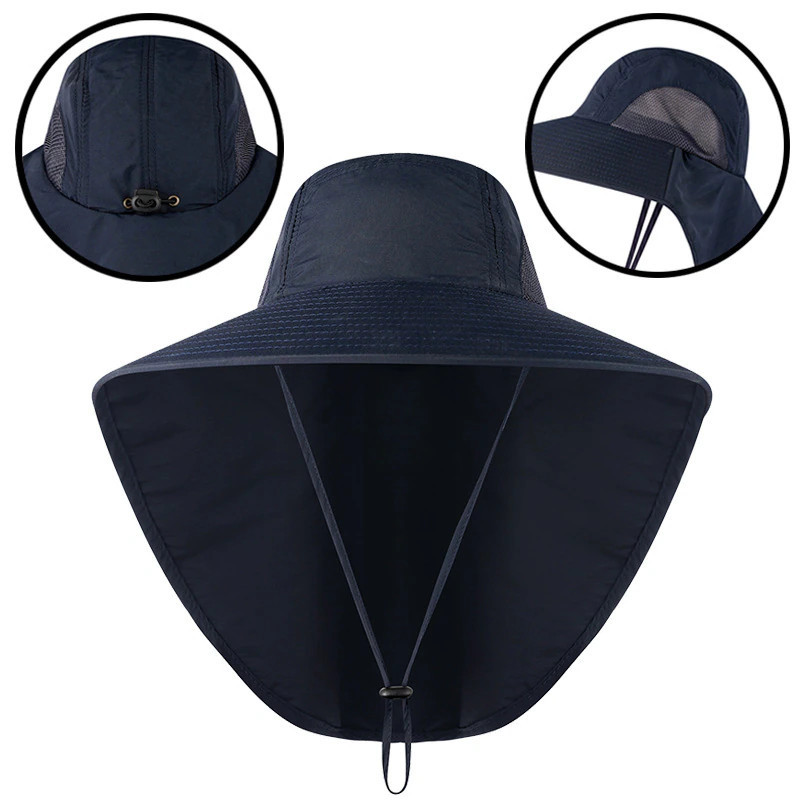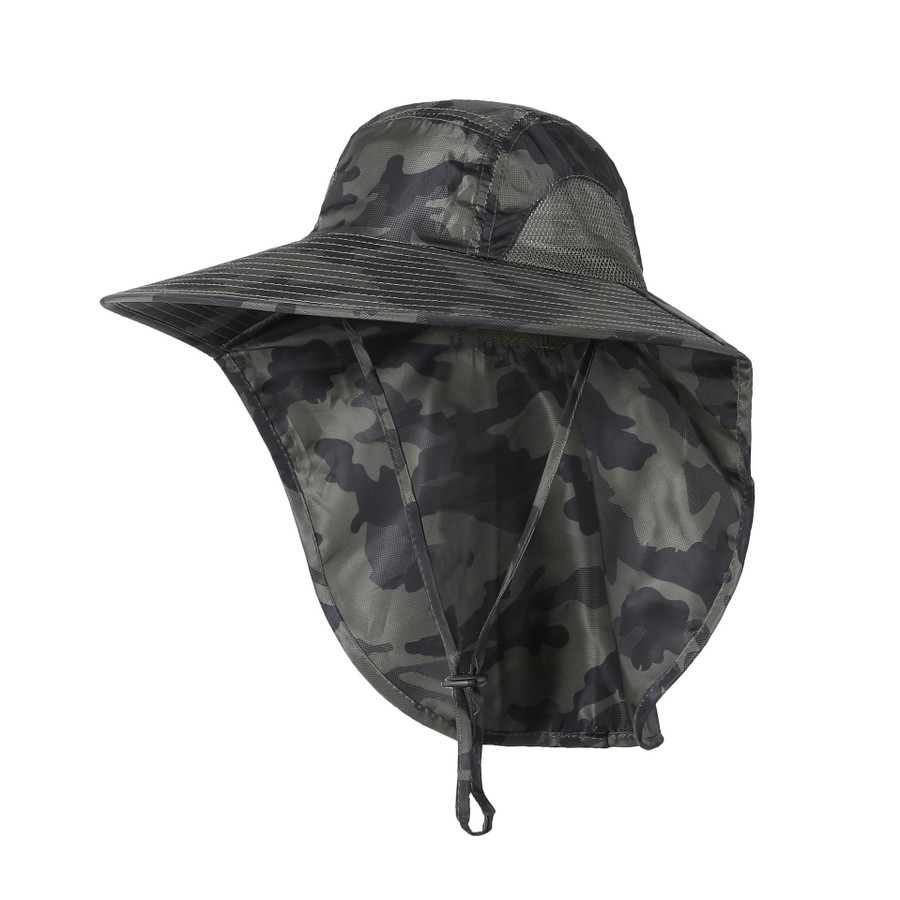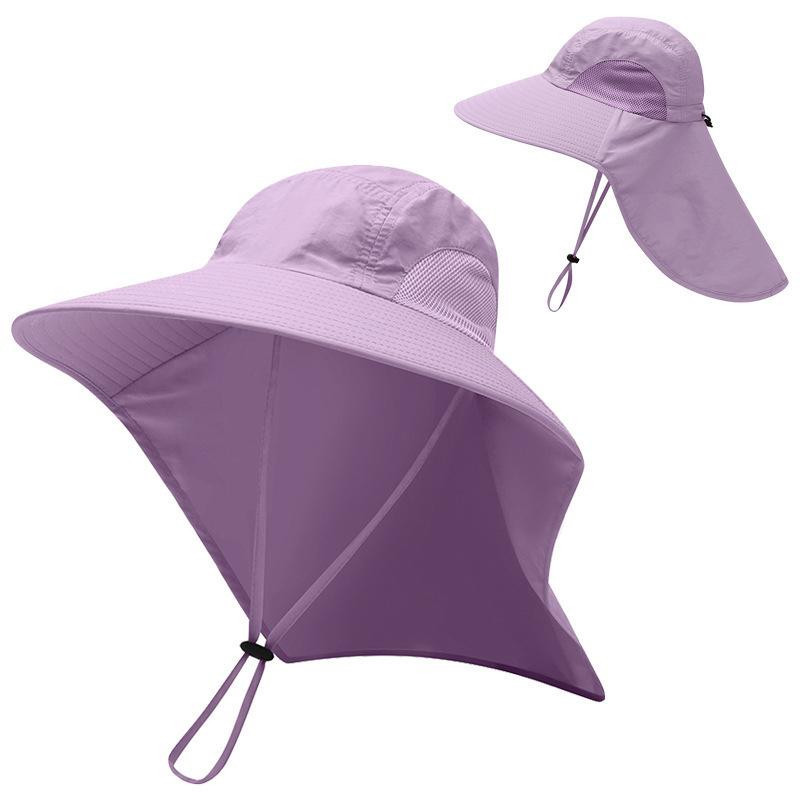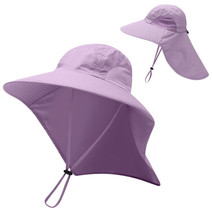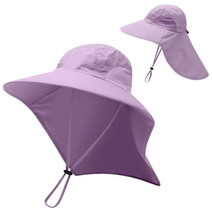 This discount is for you : All-Round Protective Outdoor Fisherman Hat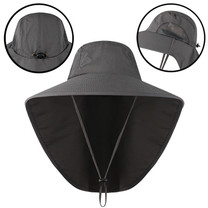 Fully protect your skin from head to neck against the severe summer rays using this all-round sun protective outdoor sun hat!
This ultimate adventure hat provides a superior UPF 50+ fabric that blocks all damaging UV rays for that maximum sun protection. Featuring a widened front brim and a long back flap which successfully covers the entire head, face, neck, and nape. Allowing you to have a fun and an improved overall outdoor experience without the nasty skin burns, irritations, and sun damages. Suitable for hiking, camping, travel, safari adventures, fishing, beach outing, kayaking, cycling, gardening, and other sunny activities. No worries as it is perfectly packable so you can neatly fold it inside your bags and luggages without taking up space.
The sun protective hat has an impressive ventilation mesh layer on each side which makes it super airy and comfortable. It can be worn all day long under the searing sun without feeling awfully hot or sweating buckets unlike with other hats. Moreover, this sun hat is lightweight and it adopts a handy chin drawstring that can be adjusted easily to your comfort fit. You can wear it on any outdoor activities or during the windiest of days without slipping and getting blown off. Made with premium, water-resistant nylon fabric that is durable enough to last an endless usage without wearing-off.
Don't let your face and neck get fried up even after your sweltering sunny activities with this all-round sun protective outdoor sun hat!
FEATURES:
Full Shade Sun Protection
A great adventure sun hat featuring an advanced UPF 50+ fabric that effectively shuts 98% of damaging UVA/UVB sun rays from penetrating the skin. It comes with a widened front brim and long back flaps for an ultimate, full-in coverage. Allowing it to successfully shade your head and entire face down to your neck and nape without a miss. Providing you an improved overall exploration experience and protection outdoors under the severe heat of the sun. No more premature skin aging, sun spots, sunburnt, skin redness, skin cancer, and other skin damaged diseases due to over sun exposure.
Excellent Ventilation
This sun protective hat is designed with a 2 side ventilation mesh layer that enables the air to freely circulate through for better breathability. It thoughtfully keeps you shielded while ensuring you to stay undeniably cool, fresh, and totally sweat-free all day long. Making it the best companion and protection throughout your sunny outdoor adventures and activities.
Superior Comfort
The outdoor sun hat is so comfortably light that you could easily forget that you're even wearing it. It can be worn for a prolonged period without weighing you down or causing any sort of irritations and discomfort during and after use. This sun hat provides an adjustable drawstring closure that lets you freely tighten or loosen according to your comfortable fitting. It lets you perfectly maintain the hat in a steady, nice position even as you move around or after a strong breeze blows.
Multi-Scene Headwear
This ultimate summer sun hat offers an impressive packability that allows it to be neatly folded into a much compact, portable size. It can be tote inside backpacks, travel bags, school bags, handbags, duffels, carry ons, and luggages without taking up space. This protective sun hat adopts a high level of water-resistant capabilities that can withstand minor rain drizzle and other unwanted water splashes. Suitable for hiking, camping, travel, safari adventures, fishing, beach outing, kayaking, cycling, gardening, and more possibilities.
Premium Quality
Made of high-quality memory fabric, quick-drying nylon material with exceptional UV protective and shading abilities. It also boasts great durability that can hold out against years of daily usage without damaging, fading, or deforming. Furthermore, this all-round sun hat can be hand washed with ease to remove all dirt, bacterias, and odors after multiple wear. Available in different trendy color selections, including purple, khaki, black, navy blue, dark gray, light gray, army green, water blue, pink, watermelon red, camouflage army green, and so much more.
SPECIFICATIONS:
Material: Nylon
Size: 40cm (diameter)
PACKAGE INCLUDES:
1 x All-Round Protective Outdoor Fisherman Hat
If you're not fully satisfied, please fill in our
contact us form
and we'll quickly work to correct the problem.