This discount is for you : 🔥Baby Ludo Dolls From Labyrinth

"Smells baaaad, Sarah frriiiiiieeend!!!"🤣
🥰Meet our lovely baby Ludo! Seems a little grumpy, but is gentle, you can hug him, love him, and he will be your best and most trusted friend for life!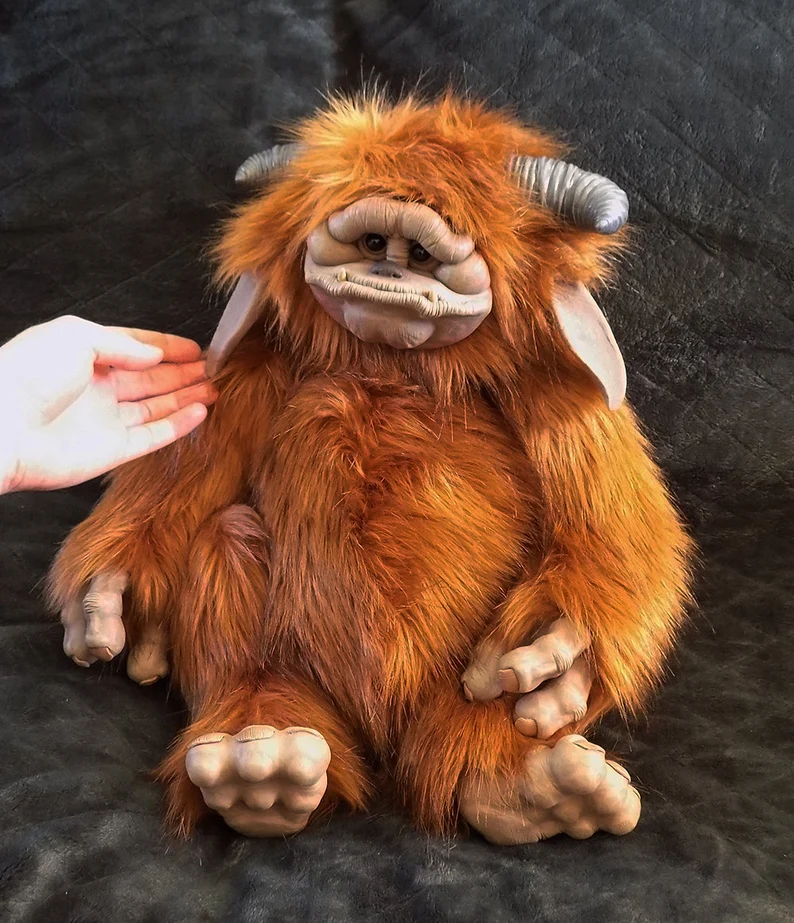 His natural position is sitting. He has a pair of very innocent looking eyes made of onyx. No molds were used to make him, so each Ludo is unique. Just like the real Ludo in the movie, he also has a cute tail!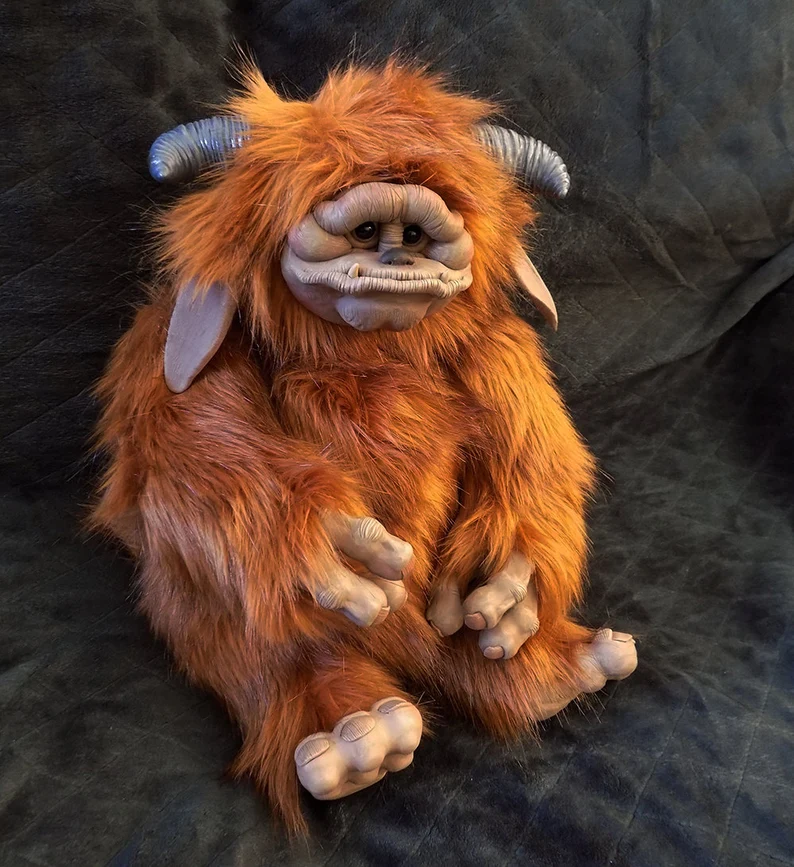 Each Ludo baby toy is made from premium imported plush material with faux fur and hand-carved polymer clay details. They are soft and cozy to the touch, and each one is a unique artist's piece.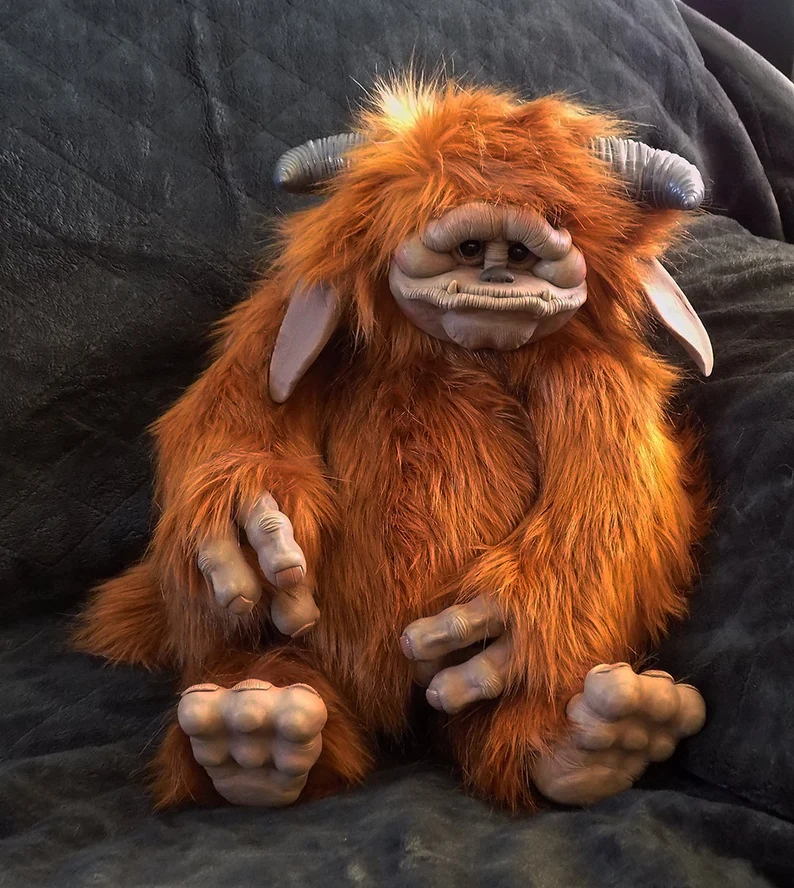 Say 'ello' to this cute little worm! If you're a fan of the fantasy movie Labyrinth, you'll know that if it weren't for this friendly worm, Sarah wouldn't have been able to save her little brother.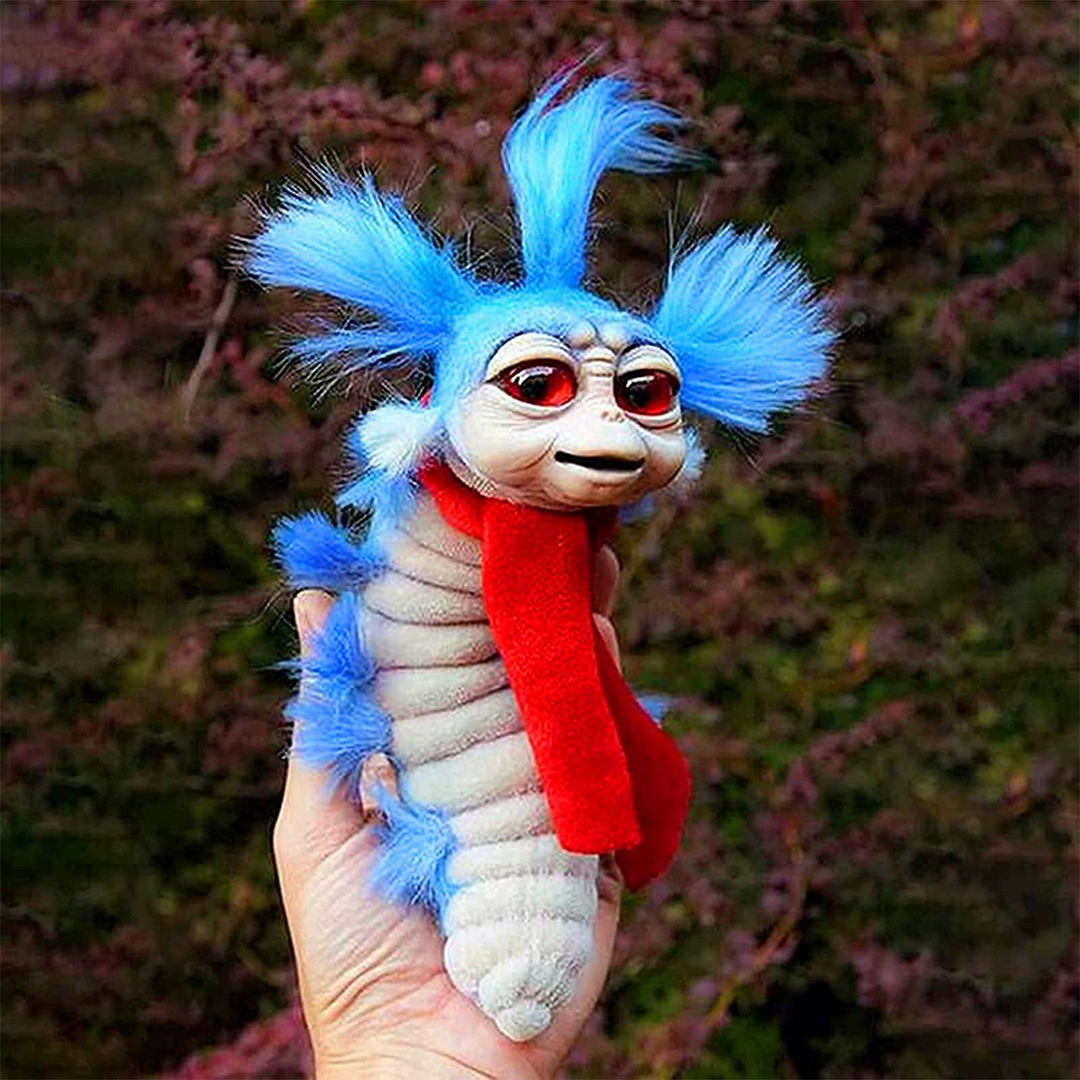 Now you can finally hug the cute little worm from Labyrinth, who is perfectly detailed and even wears a little red scarf. He won't invite you in for tea with the missus, but you can use your imagination to make up for it.🤣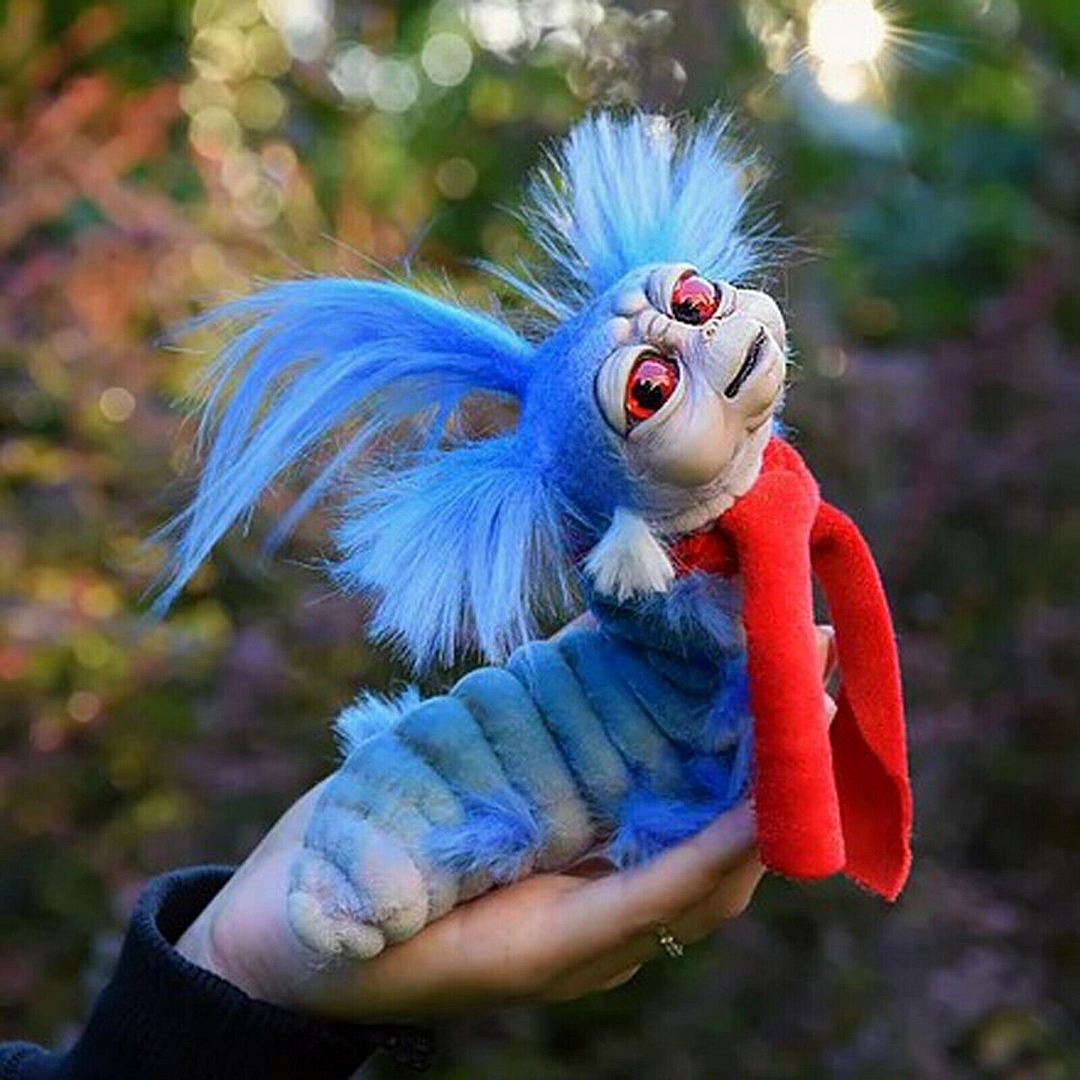 Sir Didymus was made of polymer clay(sculpted face, hands, feet) ,faux fur, textiles, painted with acrylic paints and sealed with matte and glossy finish. Eyes were made of glass. Its body was made with a wire frame.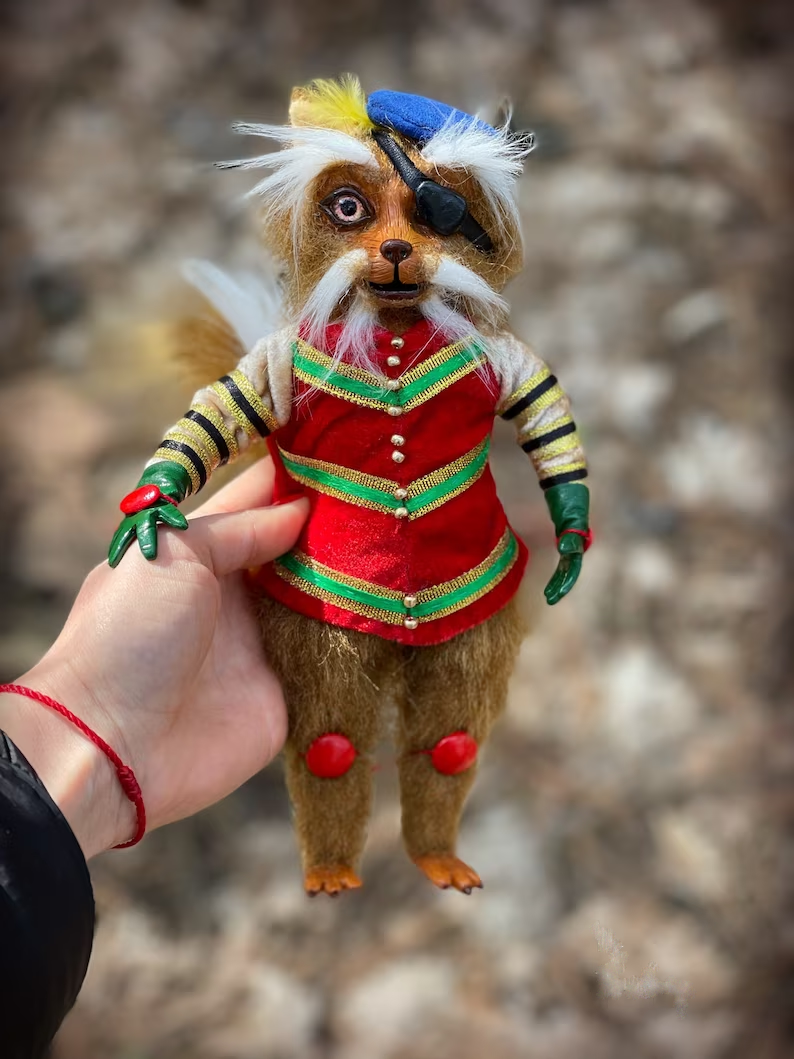 Important details.
- Completely handmade.
- Ludo Height: 28 cm from head to toe. / Worm Height: 18 cm / Sir didymus: 35 cm
- Claws and head made of polymer clay.
- Glass eyes.
- Completely movable. Steel wire skeleton.
- Material is high quality artificial fur.
- Filled with high quality heavy duty fiberfill and steel shot.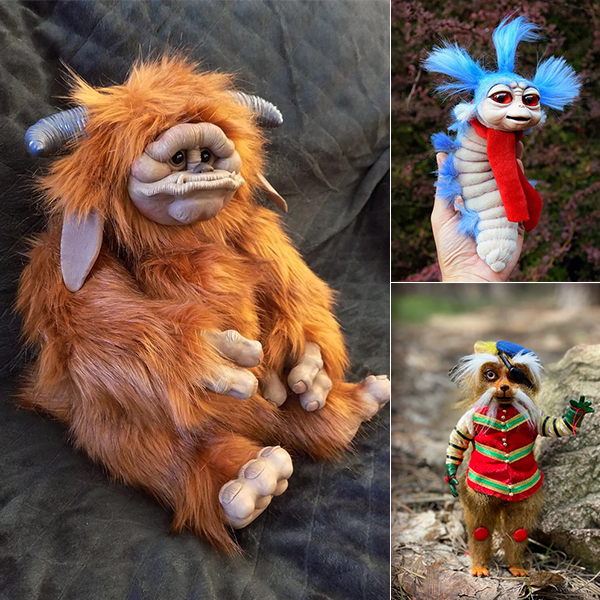 NOTE:
Please allow 1~2 cm differences due to manual measurements.
Due to the products are all handmade, the item may be slightly different from the pictures.
If you're not fully satisfied, please fill in our
contact us form
and we'll quickly work to correct the problem.