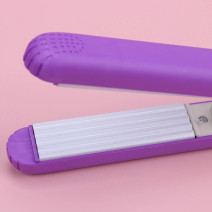 This discount is for you : ✨Ceramic Mini Hair Curler

Main characteristics
❤ LONG-LASTING EFFECT
3D floating plate, 30s temperature rising, even heat distribution, quick hair styling, long-lasting effect.
❤ MULTI-FUNCTION 2 IN 1 HAIR CURLER
2 in 1 hair straightener is perfect not only for curly hair but also for straight hair, specially for see-through bangs
❤ SMART CONSTANT TEMPERATURE
Smart 320℉ temperature keeping function can prevent your hair getting over heat or your scalp from getting hurt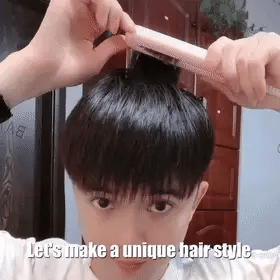 Product Details
⭐⭐ Ceramic glaze coating, heating plate can curve temperature. Thereby reducing hair damage and straightening the hair more smoothly.
⭐⭐ The spring force automatically adjusts the strength according to the hair volume to reduce scratches and tears.
⭐⭐ Our heating plates feature an innovative 3D floating design that will have a high surface. The purpose is to elastically grasp the hair without loosening the hair or hurting the hair.
⭐⭐ PTC heater, 30 second heat Easily give hair styling, let beauty not wait A new generation of heating elements for fast heating in 30 seconds, the constant temperature system is stable and fast to create a continuous shape.
Heating plate structure
1. Thermally conductive substrate
2. Rustproof layer
3. Atomized ceramic layer
4. Plant protein coating
If you're not fully satisfied, please fill in our
contact us form
and we'll quickly work to correct the problem.