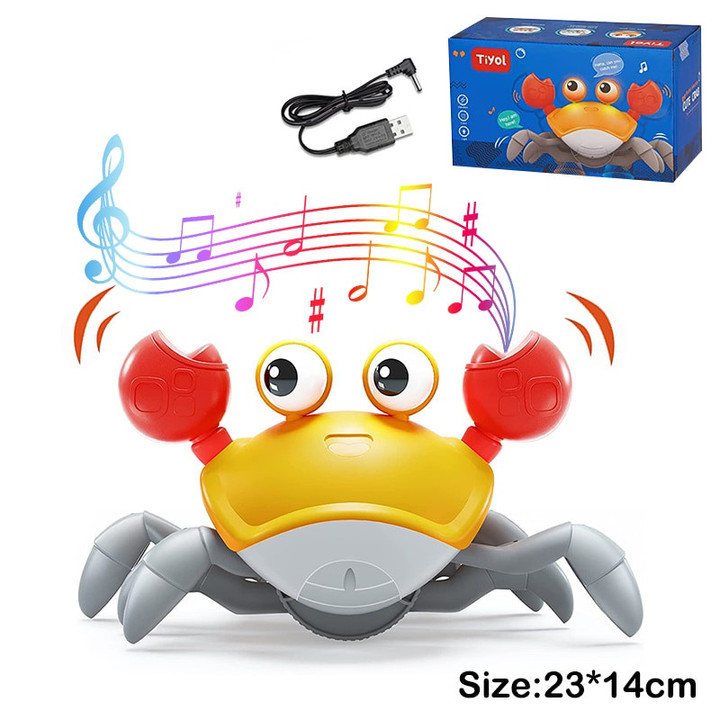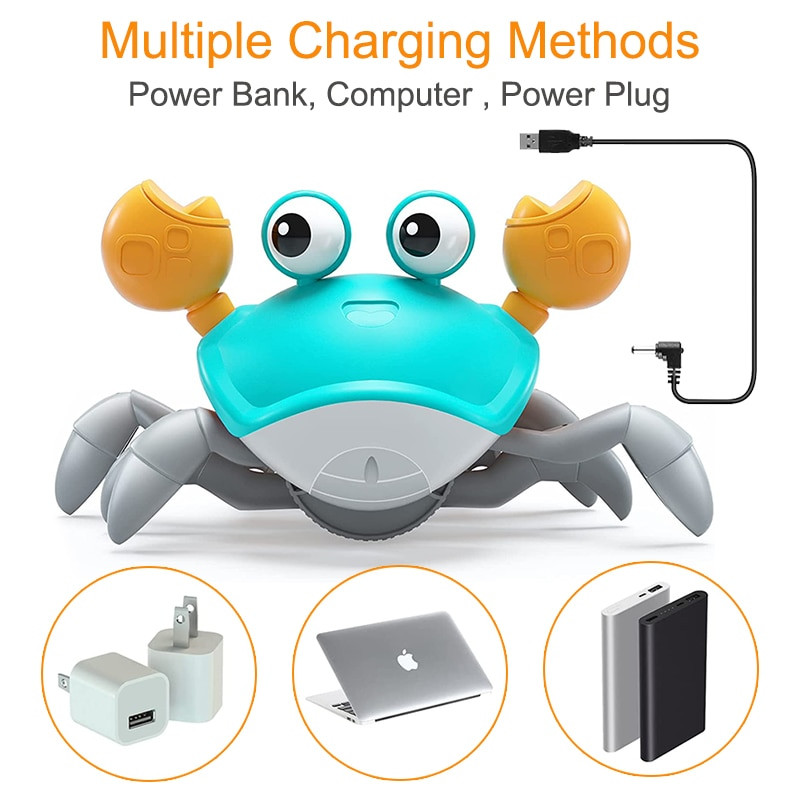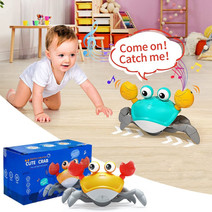 This discount is for you : Crawling Crab Helps with Tummy Time

I found the key to tummy time!
The Crawling Crab can not only encourage babies to crawl, but is also a good solution for tummy time! Children enjoy chasing The Crawling Crab, which can stimulate their cognitive ability, and exercise their eye-hand coordination
Benefits of the Crawling Crab™
✓ Encourage babies to crawl
Our crab have built-in infrared sensors, which can automatically sense obstacles and escape; the flexible movements are fun and easy to attract babies to crawl or chase, which helps develop their motor skills and hand-eye coordination.
✓ Safe and reliable
The Crawling Crab is made of high quality ABS material. It is non toxic and tasteless. The surface is smooth and there are no sharp edges. Ideal toy for children over one years old.
✓ Smart sensors
The Crawling Crab automatically avoid Obstacles. When you think you are about to catch the crab, it will actively avoid obstacles and go in the opposite direction. Cheerful music and sparkling lights attract children's attention and make them chase it happily.
Features
100% non-toxic, tasteless, safe for babies
Helps in stimulating baby's development
No sharp edges
Build-in infrared sensors
Rechargeable with USB cable
Perfect for gift
If you're not fully satisfied, please fill in our
contact us form
and we'll quickly work to correct the problem.