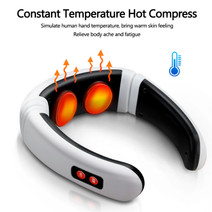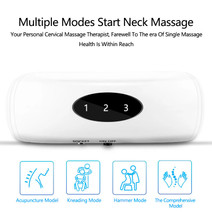 This discount is for you : Electric Neck Massager

Our Biggest Sale EVER is Now Live! You can get the Electric Neck Massager for 40% OFF! Once you have added the Electric Neck Massager to your cart, your discount will be automatically applied! Be quick, as once we are sold out our sale is over.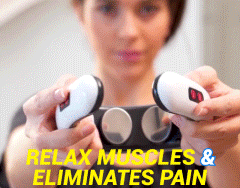 WHY YOU WILL LOVE OUR ELECTRIC NECK MASSAGER
Our revolutionary Electric Neck Massager is a game-changer in the world of pain relief.
Designed to alleviate cervical discomfort and boost physical mobility, this innovative device combines advanced technology with soothing modern massage techniques.
The Electric Neck Massager uses low-frequency electrical impulse technology to relax fatigued and sore neck muscles.
The Electric Neck Massager promotes blood flow and circulation to the neck and cervical areas through Microcurrent Circulation.
The Electric Neck Massager includes 16 levels of power and 6 different massage modes, tailor-made to satisfy your pain-related needs.
HOW TO USE YOUR ELECTRIC NECK MASSAGER
Our Electric Neck Massager is designed for easy use, so there is less stress and more getting you back to your physical best. Simply place the massager around your neck and adjust the device for maximum comfort. Press the 'ON' button, select the mode that best suits your preferences, and unlock a realm of serenity that you have never experienced before.
The massager will gently apply pressure and vibrations to your neck area, targeting those tense neck muscles and relieving built-up stress. Remember to start with a lower intensity and gradually increase if desired.
WHY CHOOSE OUR ELECTRIC NECK MASSAGER?
We understand the frustrations of living with chronic neck pain, where quality of sleep, productivity, and life moments are all compromised.
At Heal and Comfort, we have created a neck massager that targets your neck muscles more efficiently and promotes blood circulation better than any other neck massager on the market.
With 96 different combinations of massaging power and intensity and a strong focus on quality and durability, our massager offers long-lasting reliability that surpasses competitors.
By buying through Heal and Comfort, you're supporting an Australian-owned and operated business, which means you can rely on your massager being high quality and delivered on time.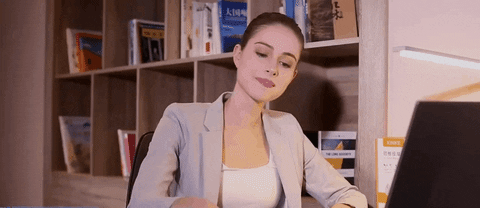 WE'RE BACKED BY PROFESSIONALS
The Electric Neck Massager has been rigorously tested and recommended by Australian Chiropractors who understand the importance of effective pain relief and correct posture.
Chiropractors advise using our Electric Neck Massager for 15-20 minutes daily to prevent the build-up of tension and tightness in the neck muscles, as well as providing stress reduction and promoting blood circulation.
DON'T MISS OUT!
There are 20,000+ satisfied Electric Neck Massager users across the globe. Due to this high demand, we often sell out so please be patient with us as we try our best to keep up with demand. For any other questions or inquiries please contact support@healandcomfort.com.
If you're not fully satisfied, please fill in our
contact us form
and we'll quickly work to correct the problem.