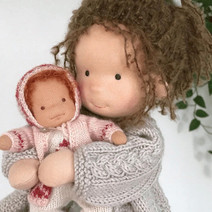 This discount is for you : 👧Handmade Waldorf Doll - Elena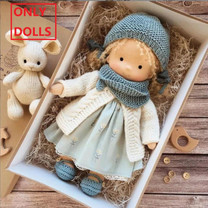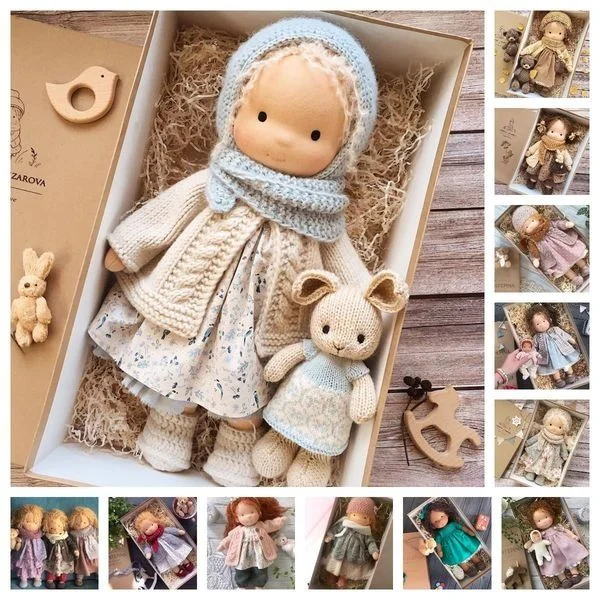 👼Dolls vary in the form best suited to the stage of development of the child
👧Typically, hair on a doll is made of pure wool such as mohair or boucle, ply wool or cotton. Facial feature details on a doll vary with the maker and are generally simple stitches, sometimes painted, but are always a simple suggestion and ideally neutral.

✨So the child can imagine the personality and mood of the doll and whether the doll is awake or asleep. Some dolls have small suggestions of noses. Skin, eye and mouth colors vary with each doll, ideally to reflect the colouring of the child for a first doll.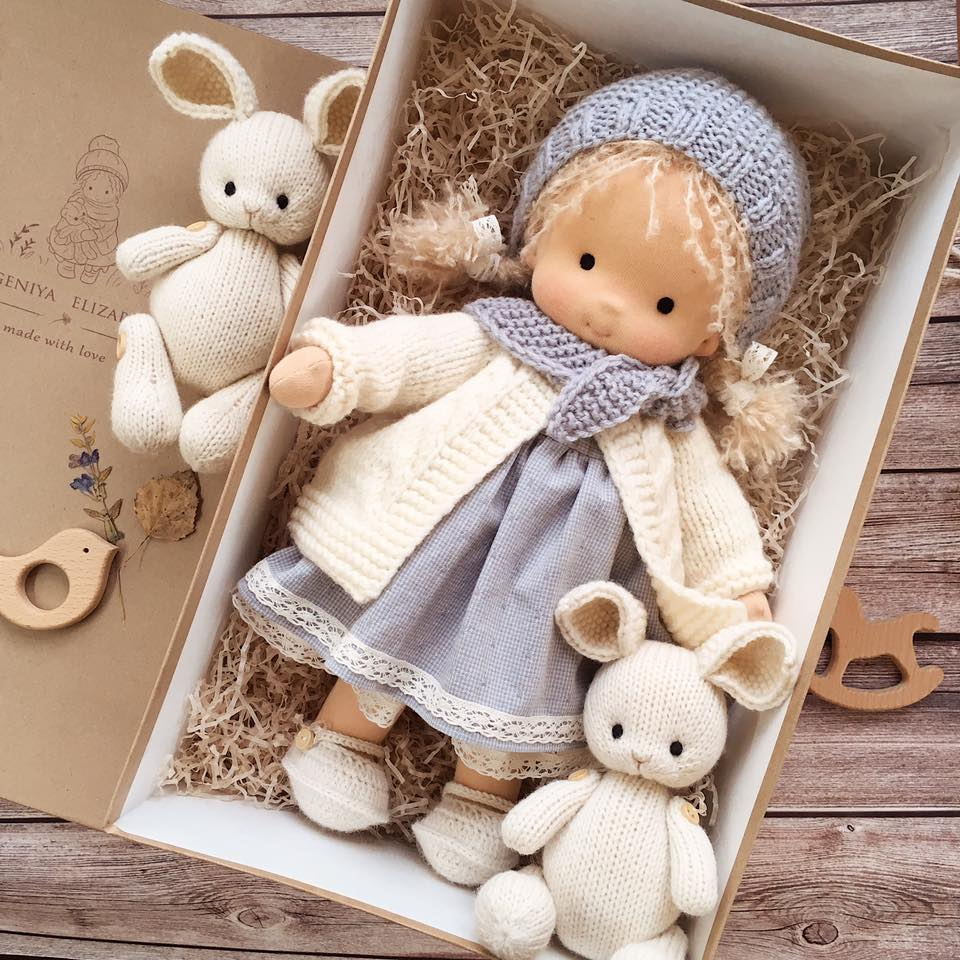 🧵Materials
De witte engel jersey, sheep wool wollknoll, Cotton yarn, Cotton, boucle yarn Adele, mouslin, cotton jersey


📐Dimensions
Size:26cm*6cm*12cm (L*H*W)


📌Description
Random haired Knitted doll 12 inch with big ONE clothes

Soft and cuddle doll is made in Knitted style with 100% organic cotton (De witte engel) and stuffed very firmly with natural fiber - clean organic wool Wollknoll.


🧏‍♀️Hair - Hand-colored Adele's boucle mohair yarn
Hair is securely fixed you can make different hairstyles.
📦PACKAGE INCLUDE:
1 * Waldorf Doll (No other little dolls)
Box needs to be purchased separately.There is a discount for buying the box and Waldorf doll at the same time.
If you're not fully satisfied, please fill in our
contact us form
and we'll quickly work to correct the problem.