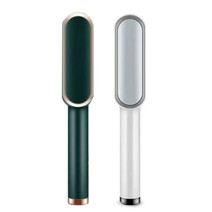 This discount is for you : Negative Ion Hair Straightener Styling Comb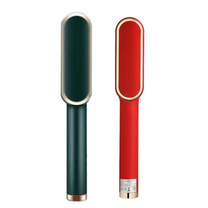 From curly to straight, just a comb away!
The negative ion straightener comb will turn your curly and frizzy hair into straight and smooth one in a wink!
Quick styling
Only takes 5 minutes, you can easily create the perfect hairstyle. Whether you have long hair, short hair, or a thick exploding head!
Bouncy hair effect
This styling comb gives you a lively and bouncy hair rather than a flat burnt look as it doesn't completely press down your hair.
Hair-safe and hand-safe
The negative ion straightener with ergonomic design won't burn or damage your hair as well as your hands. It's 100% to use
Smooth and shiny hair
This comb with negative ion hair care can reduce frizz significantly and keeps your hair smooth and shiny – like a layer of essential oil. Just brush your hair once and dull hair into gorgeous shiny and sleek looking.
Seize your exclusive offer now!
Specifications
Material:
Heat Conductor: PTC
Body: PC
Voltage: 110V-220V/50Hz
Power: 45W
Temperature Range: 130 - 200°C
Dimensions: 27 x 4.5 x 5cm
Care instructions
DO NOT WASH
Store In A Cool, Dry Place.
Package includes
1 x Straightener Comb
Note
Keep Out of Reach of Children When Operating
If you're not fully satisfied, please fill in our
contact us form
and we'll quickly work to correct the problem.