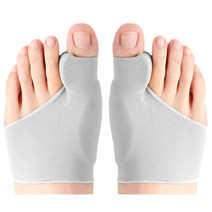 This discount is for you : Premium Bunion Corrector Sock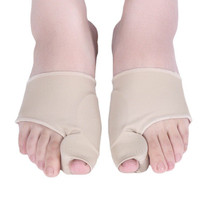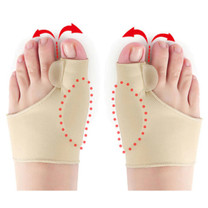 Remove the bunion, reduce the pain and get back your good-looking feet, using the most comfortable bunion corrector!
SPECIAL OFFER: ORDER 1 PRODUCT AND YOU WILL AUTOMATICALLY GET THE SECOND PRODUCT FOR FREE.
" I absolutely love them. It protects my bunion and separates my big toe to help keep it straight. I definitely would recommend them to anyone suffering from a bunion. " - Jennifer, USA
Do you want to get rid of bunions without surgery?
This bunion corrector is your solution! Orthopedists around the world recommend our product as the best solution for your problem.
It's comfortable to wear during outdoor activities, sports, or just walking in the park.
The bunion corrector sock will prevent surgery and will relieve your pain in the most comfortable way, giving back a good look to your feet.
Designed to be worn in any type of footwear, it will become your new daily best friend, contributing to the well-being of you and your feet.
Having great smooth and thin material, the sock will fit perfectly in your shoes and will not affect your walk.
Key benefits of the bunion corrector sock
COMFORTABLE AND EASY TO USE - soft and thin high-quality materials provide a comfortable experience throughout the day with all types of footwear.
HIGH-QUALITY PRODUCT - recommended by most respected orthopedists all over the world, this bunion corrector was nominalized as the best solution for bunion problems,
VERY EFFICIENT - The combination of the toe separator and gel bunion cushions has been orthopedically designed to treat bunions and eliminate daily swelling, chronic pain and inflammation.

If you're not fully satisfied, please fill in our
contact us form
and we'll quickly work to correct the problem.