This discount is for you : Reflective All-weather Waterproof Dog Rain Coat

This astonishingly reflective raincoat shines brilliantly in the light of oncoming vehicle headlights.
The outer material can reflect the light all-around the body, even in the dim light. It helps to make the dog more visible and better protected from accidents.
You can attach different Velcro emblems on the sleeve side, chest front, it will make your dog look more unique and special.
High Brightness, Safe in the night
Waterproof
All-around Reflective
Dirt- & Wind-proof
UV Protection
Collar or Harness Attachment Opening
Changeable Velcro Emblems
Fashionable
Adjustable
Washable
Main Material:
Comfortable Polyester Fabric

Please Note:
1. When dirty, it can easily be washed up to 30 °C. Hand wash required.
2. Lighter material, more comfort. Be careful not to be cut by sharp objects when using.
Product Size
1. Size is the actual measurement of the coat.
2. Measure dog's Chest and Back Length as the main reference.
For short-legged dogs, extra consideration needed for back leg length.
3. For back length, can be about 5 cm longer than this coat.
(e.g. We have a Border Collie, chest 66 cm, back length 55 cm, choose size M. Even if the back length is slightly longer than 50 cm (size M), but still appropriate)
4. Not suitable for very small or short-legged dogs like Shih Tzus, Dachshunds; Not suitable for very large dogs either like Newfoundlands.
Goggles Size: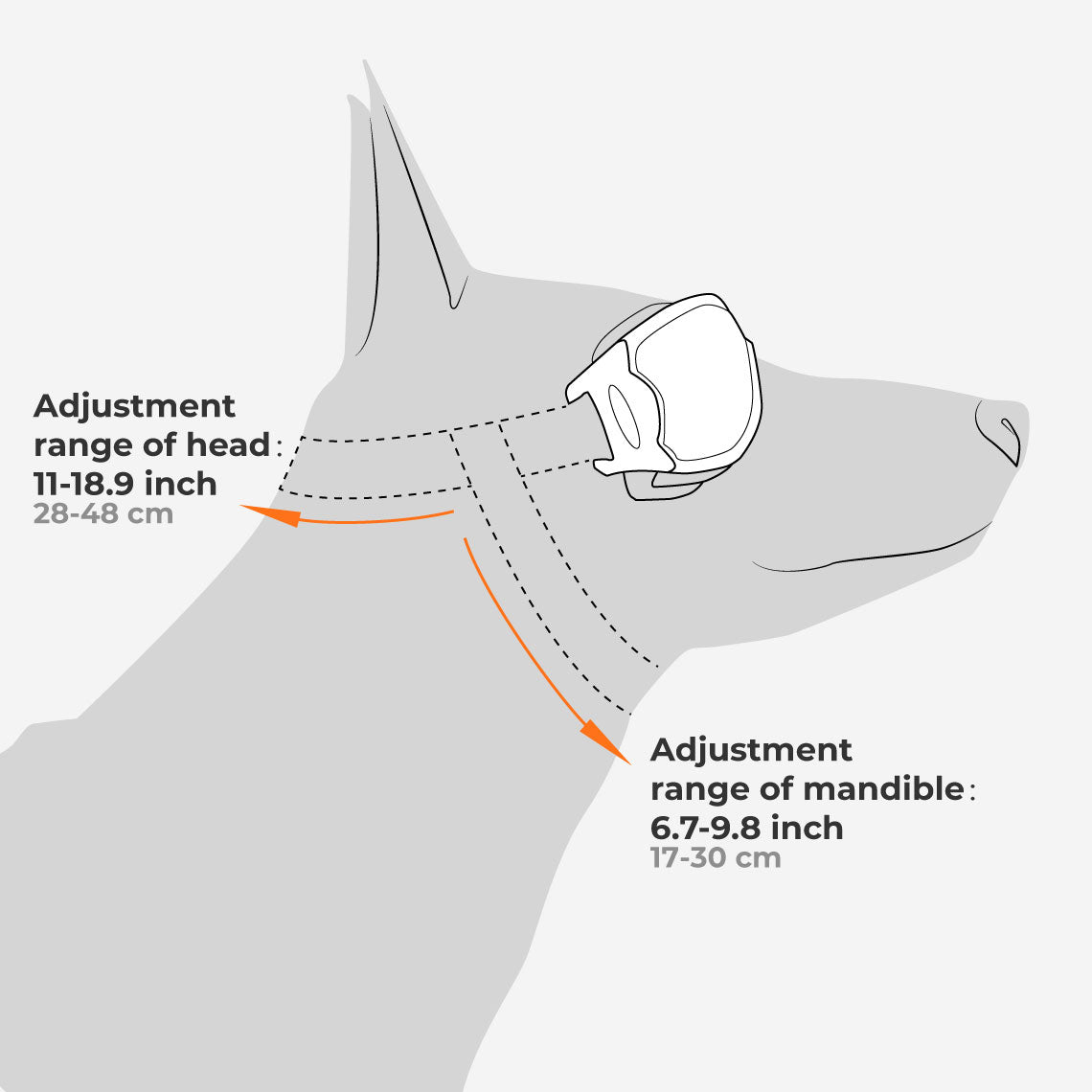 If you're not fully satisfied, please fill in our
contact us form
and we'll quickly work to correct the problem.