This discount is for you : Sliding Wrapping Paper Cutter

🎁Just Slide To Get Perfectly Straight Cuts!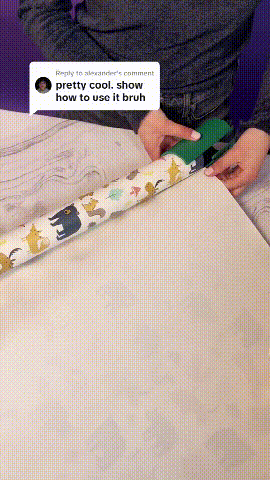 If you're sick of cutting your wrapping paper and making not-so-straight cuts, then this Unique Sliding Wrapping Paper Cutter is just what you need! It gives you the power to cut a perfect piece of wrapping paper every time. It also doubles as an organizer for easy storage by perfectly holding it in place so that it won't unravel!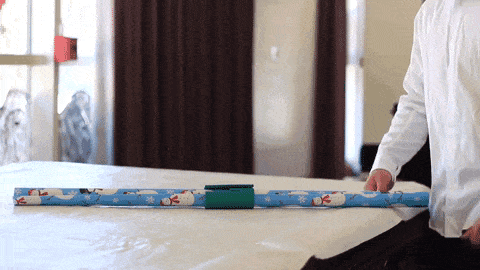 FEATURES:
SILKY-SMOOTH CUTS EVERY TIME - This cutter has a razor built into it that easily cuts any type of wrapping paper. Just place it around any tube of wrapping paper and slide it down to cut.
FLEXIBLE HINGE - Perfectly holds wrapping paper in place for easy preparation and organization. Can be used on any size roll of paper.
SAVES YOU TIME - No more measuring, folding, and double-guessing! Wrap presents in half the time and effort. Just measure how much paper you need, use the sliding paper cutter to cut the paper, and start wrapping!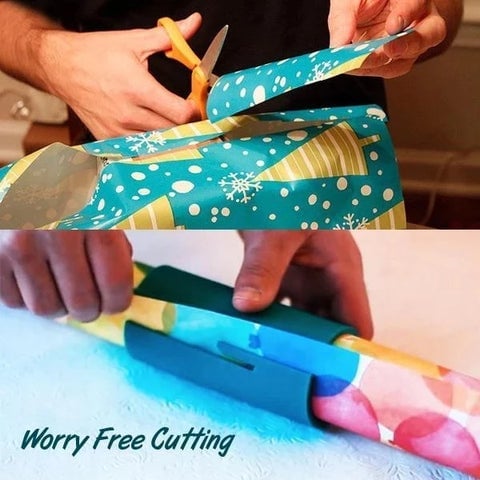 How To Use:
Slide the device over the wrapping paper.
Pull a sheet of paper through the larger slot in the device.
Once the sheet of paper is the desired length, slide Wrapping Paper Cutter to the end of the roll allowing the paper to drop into the slot where the blade is embedded.
Now gently push Wrapping Paper Cutter forward to cleanly cut the paper.
Once the slice is complete, simply bring Wrapping Paper Cutter back to the center of the wrapping paper.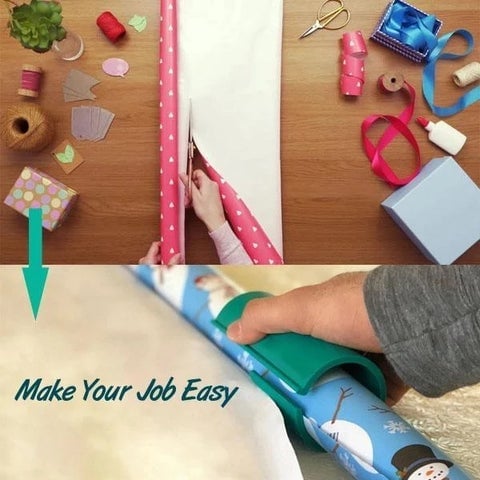 SPECIFICATIONS:
Color: Blue
Material: Plastic
Weight: 50g
Size: Length: 9.8cm Diameter: 6cm
PACKAGE INCLUDES:
1 x Sliding Wrapping Paper Cutter
If you're not fully satisfied, please fill in our
contact us form
and we'll quickly work to correct the problem.