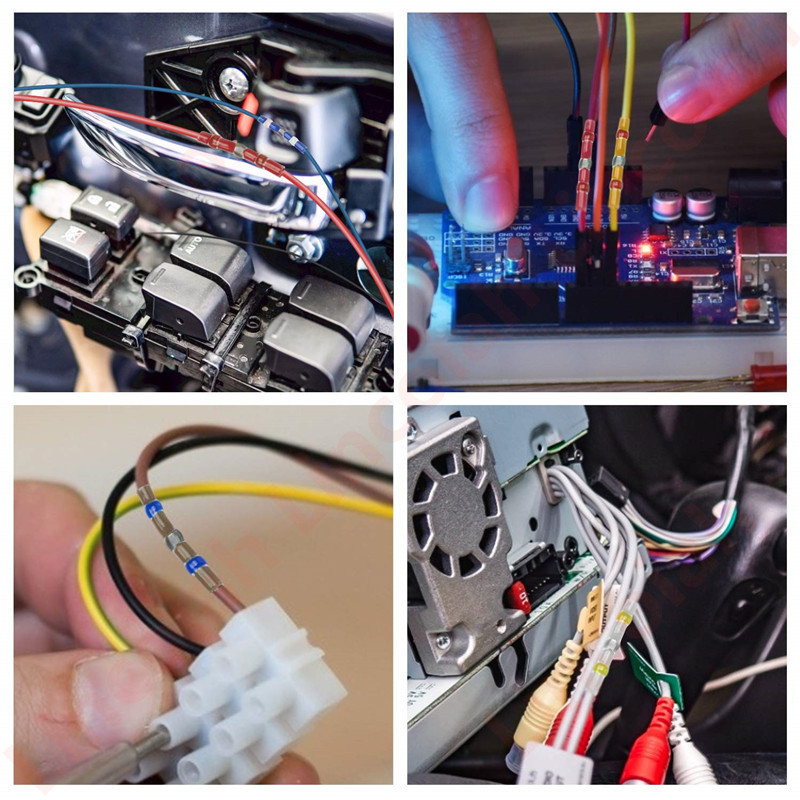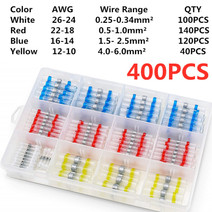 This discount is for you : SOLDERSTICK WATERPROOF SOLDER WIRE CONNECTOR KIT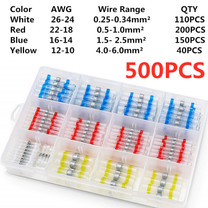 Lincoiah 500/50Pcs Heat Shrink Butt Crimp Terminals Waterproof Solder Seal Electrical Connectors Wire Cable Splice Kit Automotive Marine
EASY AND FAST PROCESS: All-in-one step solder and seal process. No need for crimp tools and soldering machine. Timer and mess saver
✔️ WATERPROOF AND INSULATION: Dual-walled design - Outside Polyolefin tubing provides insulation and improves pullout strength; Hot Melt Adhesive & Solder inside ensures wires tightly connected and avoids wires slipping out of the terminal
✔️ STAY ORGANIZED: Our connectors come within a storage box, easy to store and carry. Color-coded tubing makes it easy to identify the right size of the connector for every application. The connector assortment includes white (AWG 26 – 24), red (AWG 22 – 18), blue (AWG 16 – 14) and yellow (AWG 12 – 10) solder seal connectors that can be used on wire AWG from 26 to 10.
✔️ WIDE APPLICATIONS: Shrinking ratio: 2:1. Ideal used for Automotive, Boat, Marine and other Outdoor Applications
✔️ LINCOIAH BRAND QUALITY COMMITMENT – We stand behind the quality of our products. If for any reason you are not satisfied with your purchase, please contact us.


Operating temperature range:
● minimum melting temperature of solder: 138 ° C
● minimum shrinkage temperature: 80 ° C
● working temperature: - 55 ℃ - 125 ℃
● shrinkage temperature: > 160 ℃
Specifications:
★ color: yellow, blue, red, white.
Features:
★ shrinkage is 2:1
★ double wall design pipe: the outer part is polyolefin pipe and the inner part is hot melt adhesive
★ color coding connector tube
★ heat activated waterproof adhesive
★ low temperature welding sleeve
★ the internal solder and hot melt adhesive can be completely waterproof.
★ waterproof solder connector can prevent wire corrosion.
★ meet RoHS, ISO 9001:2008, SGS and CE standards.
Guarantee:
Risk 100% satisfaction guarantee, no risk shopping!
Sell will consult with the service team and solve the problem 24 hours later.
If you're not fully satisfied, please fill in our
contact us form
and we'll quickly work to correct the problem.