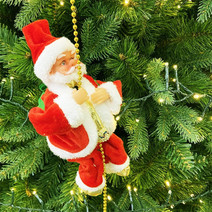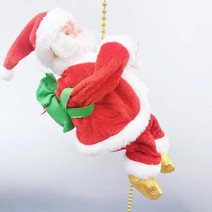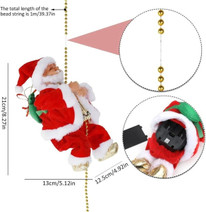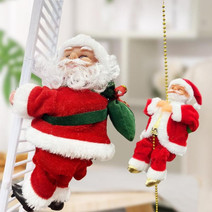 This is a discount for you : (🔥2023 BEST GIFT TO FAMILY🔥)Electric Chimney Climbing Santa Claus Musical Toys

Bring the joy of Christmas into your home with toys to create a fun atmosphere.🎄
Santa Claus moves forward on the ladder while playing Christmas music.🎅
Application It can be hung in unlit fireplaces, cantilevered porches, Christs trees, balustrades or any other places to create a festive holiday .🎅
Perfect as a gift or decoration this Christmas.🎅Impress your friends and family with interactive toys.🎅
Durable Santa Climbing Ladder toy adopts high quality terials, environmentally friendly and safe, it is not easily daged and durable in use.🎅
With Music And Lights Electric Santa Claus Can be used as Christs decorations on the table, products with music and lights.🎅
It is a good choices for indoor or outdoor party decorations. 🎅
Say No To Harmful Screen Time - Say Yes To Super Santa!
Our Super Santa is a new and unique toy for your little one.
Designed to keep your toddlers attention for hours on end - while developing important life skills!
Let Super Santa Be Your Child's First Best Friend ❤️
If you're not fully satisfied, please fill in our
contact us form
and we'll quickly work to correct the problem.