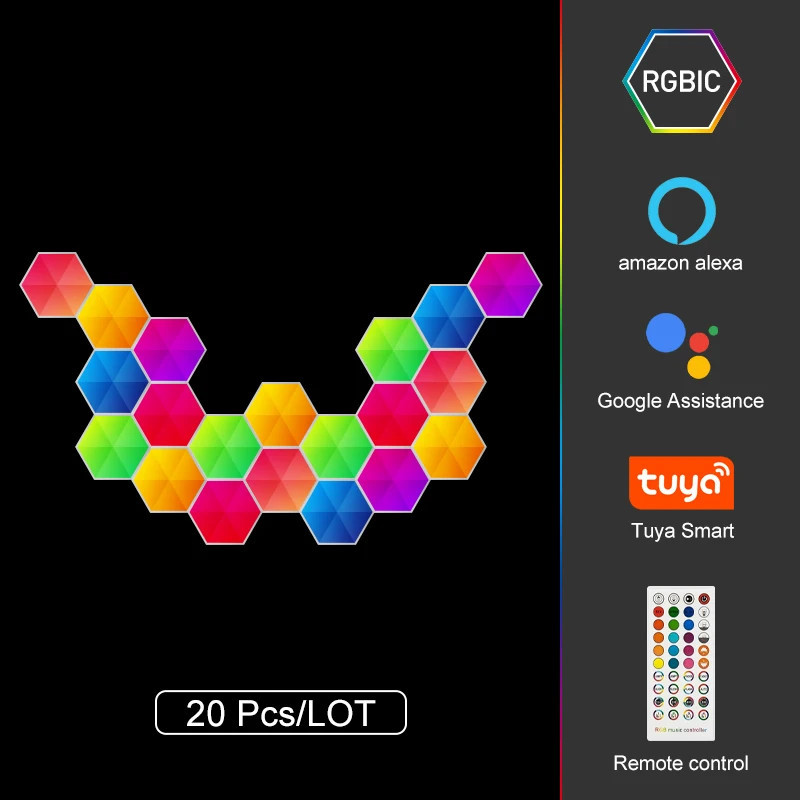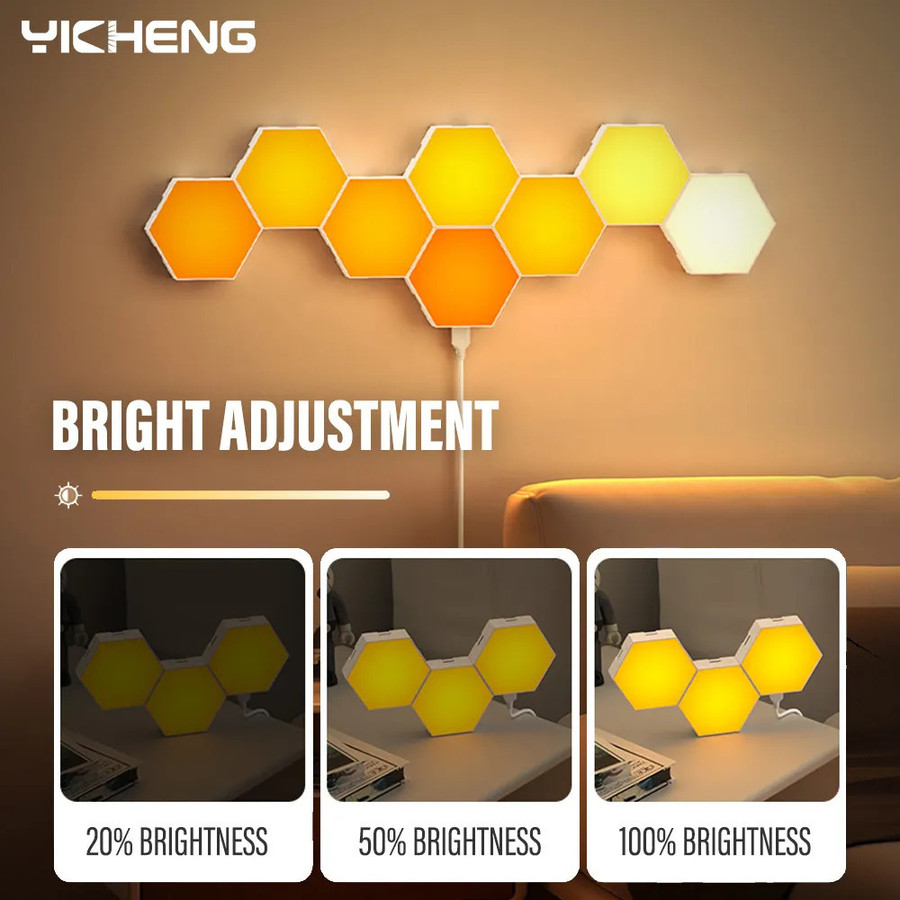 This is a discount for you : 20PCS RGBIC WIFI LED Hexagon Light Indoor Wall Lamp APP Remote Control Night Light Computer Game Room Bedroom Bedside Decoration
$61.99$196.89Save $134.90

20PCS RGBIC WIFI LED Hexagon Light Indoor Wall Lamp APP Remote Control Night Light Computer Game Room Bedroom Bedside Decoration
▽- Product Specification -▽
- Model: 1/3/6/10/15/20 Pieces
- APP Control: Tuya Smart APP
- Wireless connection: Wi-Fi lEEE 802.11b/g/n 2.4GHz
- Power: 1.5W/piece
- Size: 100*87*28mm/piece
- Voltage: USB 5V
- Color Temperature: RGBIC
- Smart Features: DIY/Smart APP/Remote control/Voice control/Music mode
● Real RGBIC
Different from common RGB colors on the market. There are more uniform RGBIC light effects with ours.
● DIY Personalization
Enjoy an intuitive timer function, customizable DIY colors and many kinds of lighting effects, and a vibrant music mode.
● 16 Million Colors Can be Easily Constructed
Through Tuya Smart APP, you can easily create 16 million different levels of light changes according to your preferences. and achieve personalized lighting.
● Music Mode
Sync your music by using the built-in microphone, and the light syncs seamlessly with music or screen sound. Greatly enhance your movie, karaoke night or gaming world.
● APP/Voice Control/ Remote Control
Tuya Smart APP control, remote control, music synchronization, voice control
The WIFI version is compatible with popular voice assistants such as Google and Alexa, and can be controlled by voice.
●Easy Installation:
Installs in a minute, easy to use.
●Better Quality:
We use more advanced controllers and better quality connection joints. Let you have a better experience.
If you're not fully satisfied, please fill in our
contact us form
and we'll quickly work to correct the problem.