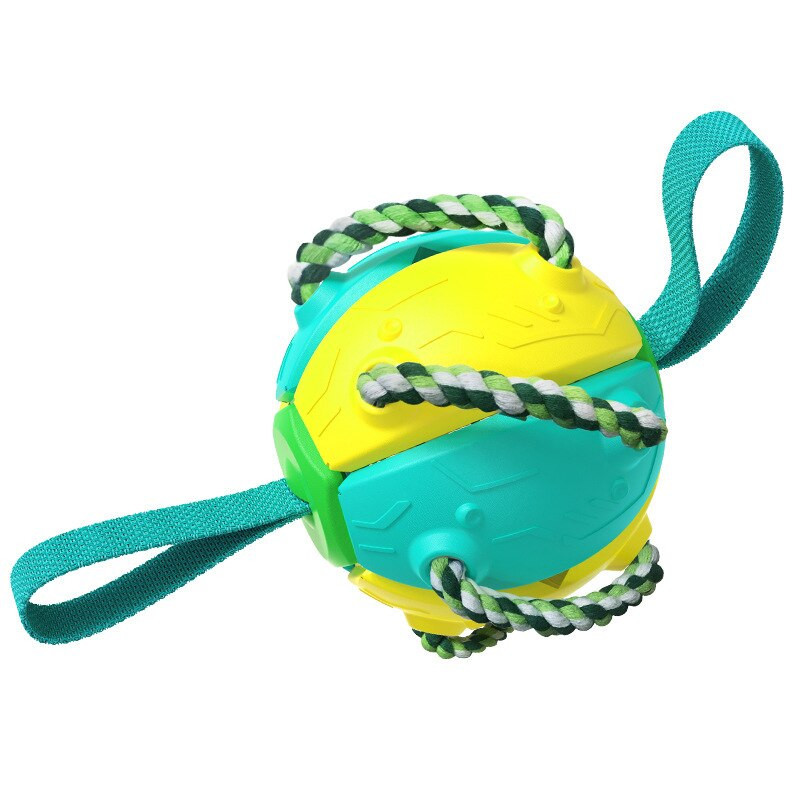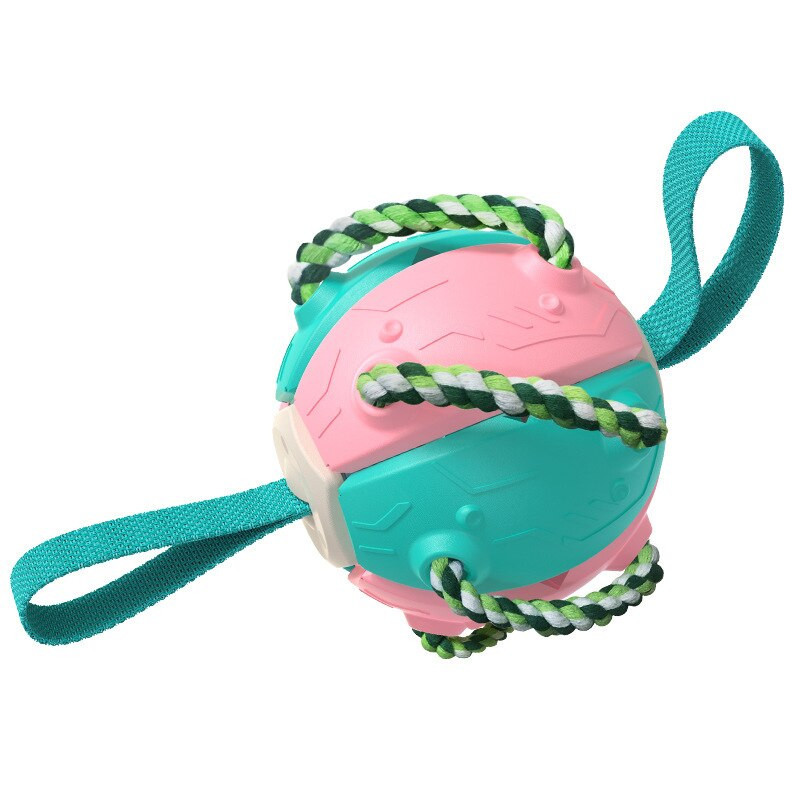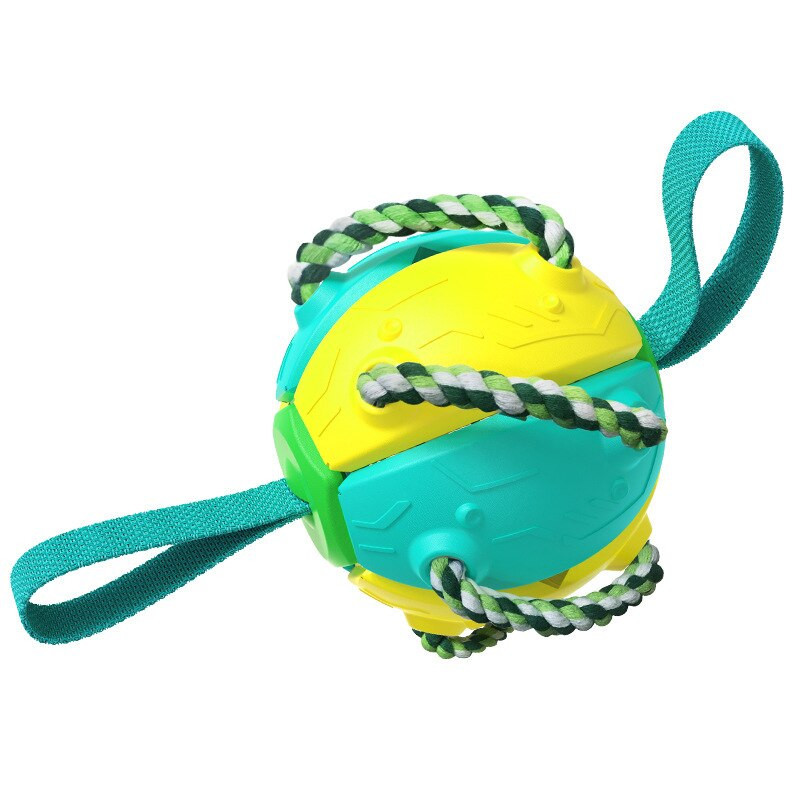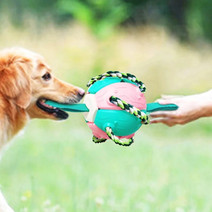 THIS IS A DISCOUNT FOR YOU : 🐾Interactive Flying Disk Ball Dog Toy

🐶 This is a versatile outdoor dog toy available in five colors that enhances dogs' interest in play and provides different play experiences. It's perfect for multiple dogs to play together, encouraging them to chase after it and stimulating their competitive nature. Regularly using this toy can improve dogs' intelligence, reduce anxiety, and help release their energy and mental pressure.
📌Features
🐾【The Dog Toy Ball&Frisbee】This toy ball can be squeezed from a ball into a Frisbee. Throw the toy far away, and the Frisbee will bounce back into a sphere on its own during flight. When it is in the shape of a Frisbee, it is easy to throw far and high, and the flight is stable. Let the dog pick up the thrown frisbee ball, interact happily, and be more conducive to health.
🐾【Interactive Training Ball】 This dog toy ball can be kicked and played like a football when it is in the shape of a ball. When it is in the shape of a Frisbee, it can be thrown far away. the lovely dogs can fully Enjoy interactive play and exercise when they catch the Frisbee or retrieves the interactive ball, It can also be used as a water interactive toy when the dog is swimming outdoors.
🐾【Chewing Ball&Pull Toy】 There are multiple ropes around the toy ball for the dog to grab and bite, which not only stimulates the dog's interest in chewing the toy. It can also effectively remove tartar from your dog's teeth and protect your dog's teeth and oral health. Nylon braided rope on both ends of the interactive ball can be used as a tug-of-war toy. It can enhance the tacit understanding between the owner and the dog, improve the dog's physique, and enhance the relationship.
🐾【Creative Pet Toys】The dog tug toy is made of eco-friendly materials and is safe for dogs. Regularly using this Frisbee ball can reduce your dog's daily anxiety and improve their intelligence. After playing outside, the toy ball can be flattened into a Frisbee shape and put into a carry-on bag, which is convenient and space-saving.
[Please Note] Do not hit the toy with sharp metal, stones, and other objects, and avoid the toy from falling on the hard, concrete floor! We recommend that you and your dog play on the water, grass, beach, plastic, wooden floors, etc. Use and play with this toy in various scenes, which not only effectively prolongs the service life of the toy, but also protects the dog from being injured while playing happily.
📍Product Specifications
Material: Plastic
Dimensions (sphere): 145.5×145.5×141.5mm
Total product weight: 261g
🎁Package Includes
1 x Interactive Flying Disk Ball Dog Toy
If you're not fully satisfied, please fill in our
contact us form
and we'll quickly work to correct the problem.