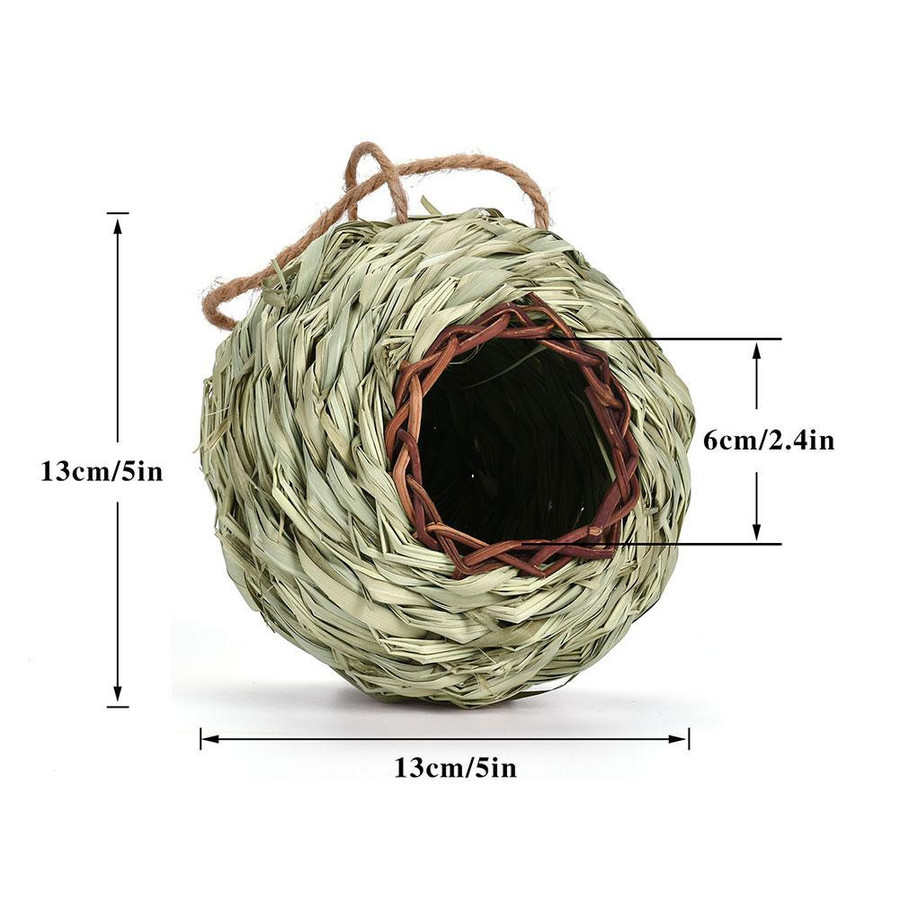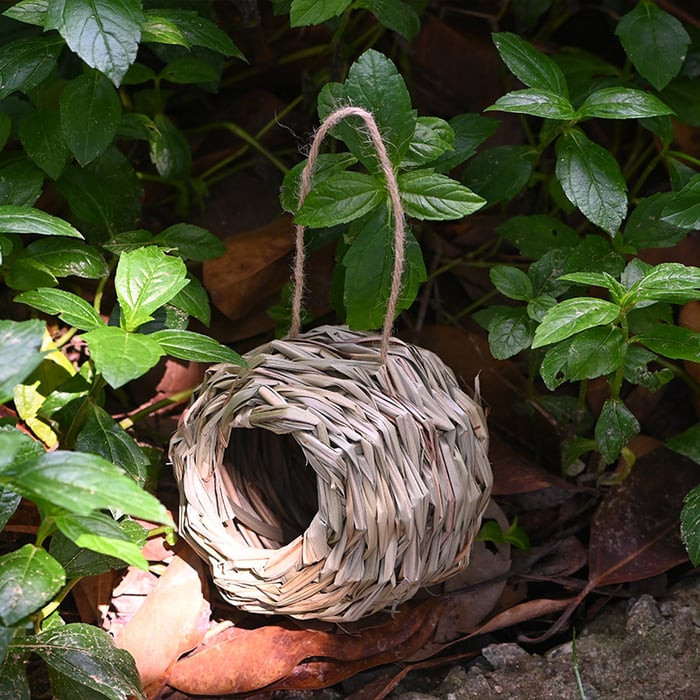 THIS IS A DISCOUNT FOR YOU : 💲ONE DAY 59% OFF-🐦Hummingbird Nest House

🐦Treat your Hummingbird right and they will be back every year!
Many people believe that hummingbirds do not need a nest which is wrong. Hummingbirds are birds that spend a lot of time in the sky, but they need to incubate their eggs. .
Most hummingbird nests are cup-shaped, and a few hummingbirds build hemispherical nests (hemispherical nests are more protective than cup-shaped nests, such as our bionic nests). It takes 5-20 days for a hummingbird to build a nest and the eggs usually hatch in 16-19 days. The brood rearing period is 23-26 days. Nests can be reused throughout the year.
The average lifespan of hummingbirds is 6-12 years. In captivity, hummingbirds can live up to 17 years; the lifespan of blue-breasted hummingbirds recorded in the wild is only 7-8 years. Annual survival rates are difficult to estimate, with a guess of 30-45% for hummingbirds in North America.
🐣Our birdhouses can be used in gardens, balconies, porches, tree trunks, and can also be hung in offices or wherever you want to hang outside or indoor. In summer, they can evacuate rainwater. When the temperature drops, you can also add hay to the nest.
You can put the grains or bugs that small birds like to eat, and the shape of the house will attract the birds to come and find food, so that the birds fall in love with this place where they can eat, and the shape of the house can also provide rest.
In early spring, hang a charming, decorative hummingbird house! Habits of the hummingbird include males migrating early to "stake" their territory out, and they can attract up to 25 females! While there is no guarantee they will use this decorative house (there are no guarantees with any birdhouse), they are a very attractive addition to any backyard or garden.
Our products are handcrafted in an environmentally friendly manner Close to nature, don't worry about affecting hummingbirds You can also add hay, food to the nest to attract hummingbirds
About hummingbird:
Hummingbirds are protected animals. All species of the hummingbird family are listed on the IUCN Red List of Threatened Species.
In some American myths, the hummingbird is a symbol of the sun god. In the 19th century, women in Europe and the United States often used hummingbird feathers as hat ornaments, and businessmen also bought hummingbird skins, which posed a great threat to the survival of hummingbirds, and in the new century, the habitat of hummingbirds is gradually shrinking with the destruction of forests!
If you love it, please give it a home!
100% Handmade:
Our hummingbird nest is hand-woven from natural, and the fibers are tightly woven together. These bird nest house make your garden more attractive and provide a comfortable resting place for birds
SPECIFICATIONS:
Opening:2.4IN
Weight:55g
Product: 5.1" x 5.1"
If you're not fully satisfied, please fill in our
contact us form
and we'll quickly work to correct the problem.