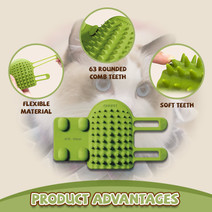 This is a discount for you : 🐾 Pet Tickling Artifact

🐾 Pet Itch Tool: A gentle solution for your furry friends 🐾

Pamper your beloved pet with our pet itch rub tool - the perfect remedy for those itchy moments. This tool is crafted to provide comfort, relaxation and relief to your furry companion.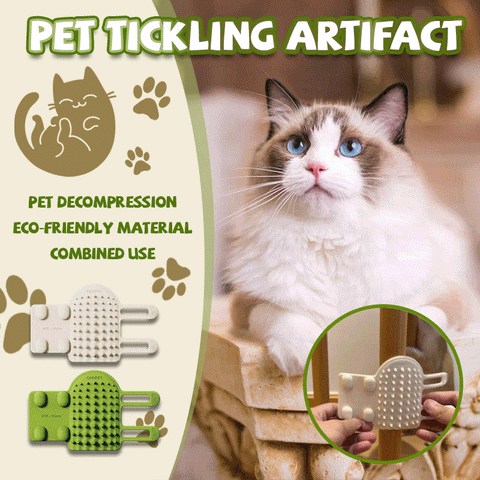 MAIN FEATURES:
🐕 Adjustable Silicone Band: Flexibility meets convenience. Our silicone bands are elastic and engineered to fit table legs from 35mm to 55mm in diameter. It stays securely in place while your pet is pampered.

🌟 Soft comb teeth: always gentle and caring. The comb teeth are extremely soft, providing a soothing and therapeutic experience for your pet. They can help your pet reduce stress while cleaning and massaging their coat, promoting relaxation and wellness.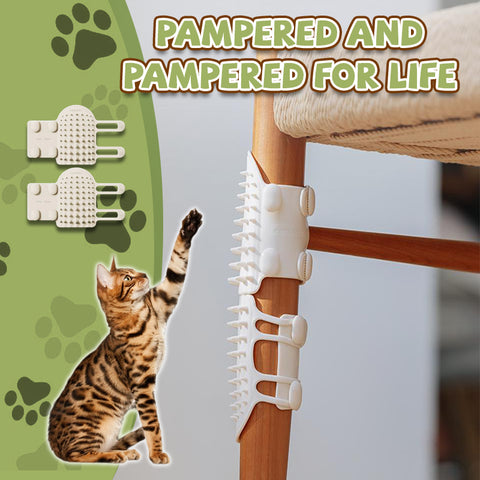 🌀 63 round-head comb teeth: precise every stroke. The tool features 63 rounded comb teeth to ensure efficient and thorough grooming.

🧼 Cleansing and Massage: It's more than just an anti-itch tool. While it relieves itching, it also cleans your pet's coat, removing dirt, debris, and loose hair. The massaging motion increases blood circulation and leaves your pet feeling refreshed.

🐶 Universal Pet Compatibility: Whether you have a dog or a cat, this tool is suitable for a variety of pet breeds and sizes. This is a must-have for any pet owner.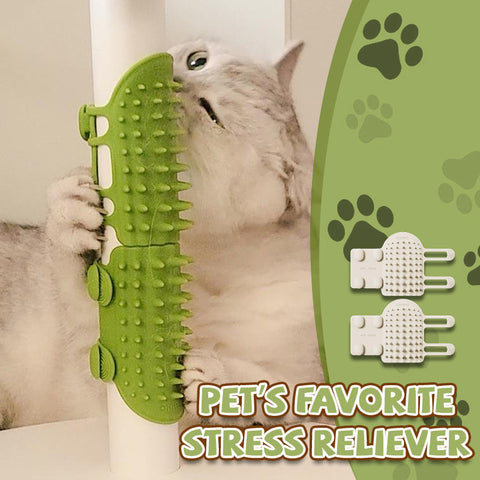 💬Customer reviews:

🌟 "This tool is a lifesaver for my cat. The soft teeth of the comb don't irritate his skin, and he enjoys the massage it provides. It becomes our bonding time!" - Pet Lover A

🌟 "Cleaning and grooming my cat used to be a struggle, but this tool changed everything. It's so gentle on her fur and she now looks forward to our grooming sessions." - Cat Dad B

🌟 "The adjustable straps are so convenient and the 63 teeth of the comb really get the job done. My pets are happier and less itchy!" - Grateful Owner C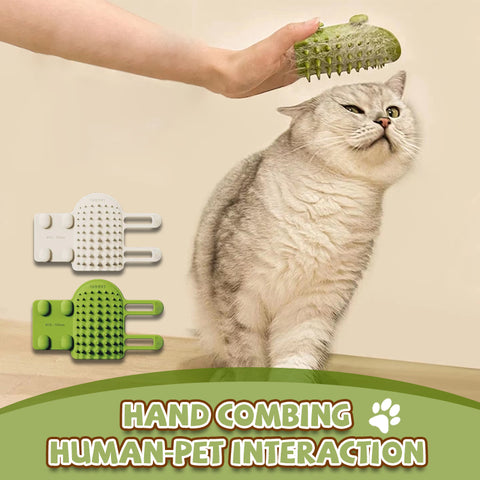 Show your pet some love:

Experience the difference our pet itch relief tool makes. It's more than just a beauty accessory, it's a sign of love and care for your furry family members.

Improve your pet's comfort. Get yours today!
Product Specification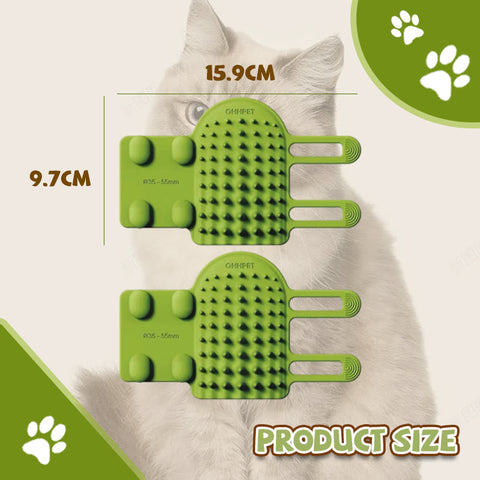 Product Package
Pet Tickling Artifact🐾 × 1
If you're not fully satisfied, please fill in our
contact us form
and we'll quickly work to correct the problem.