THIS IS A DISCOUNT FOR YOU : 💥Garden Art-bird Garden patio decoration

🦉The Large Rocking Owl with Moving Wings is the perfect garden decoration to keep your plants and vegetables safe.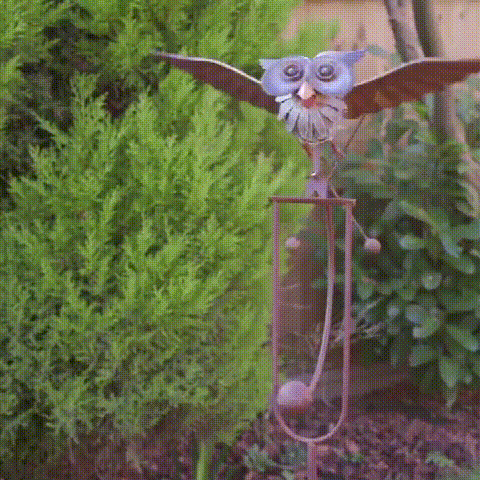 🦅This large piece is very cool to watch rock back and forth. When the wind hits it it begins to rock, and when it does, the wings slowly flap up and down as if the eagle were in flight.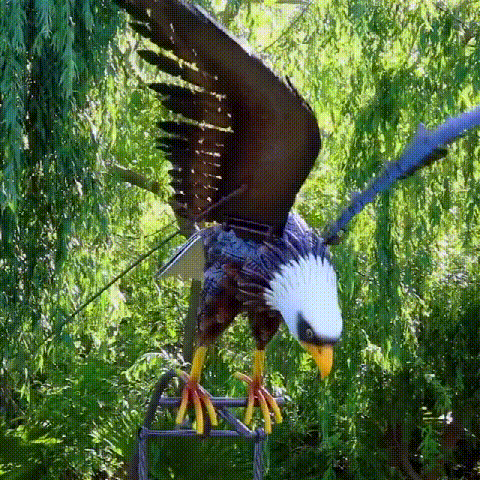 🦅The wings move on bearings, so there is no metal on metal movement there.
The eagle sits on top of the stake, but is also secured with a bolt. In addition, it is very well weighted, the balance ball under the eagle is completely solid, and adds a large amount of weight to hold the piece down.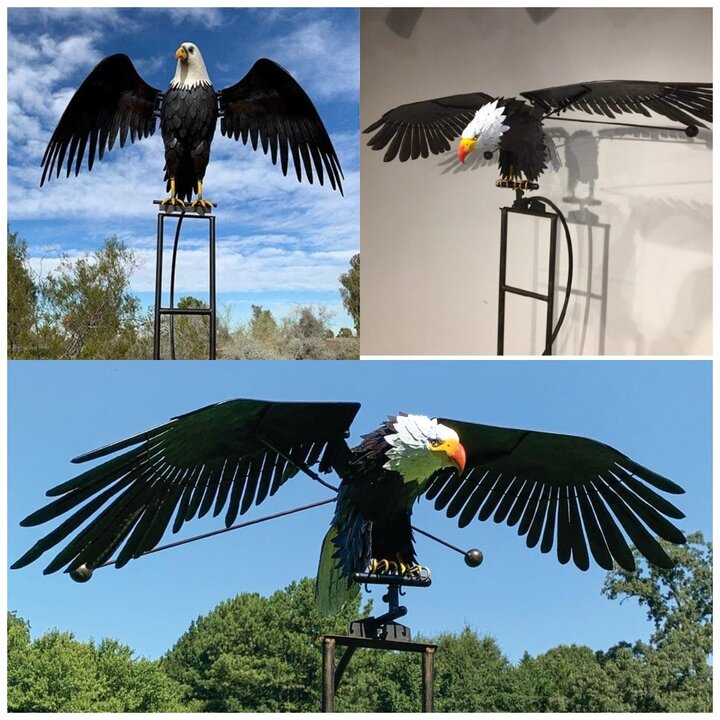 For the length of Bird balancer, please refer to the following figure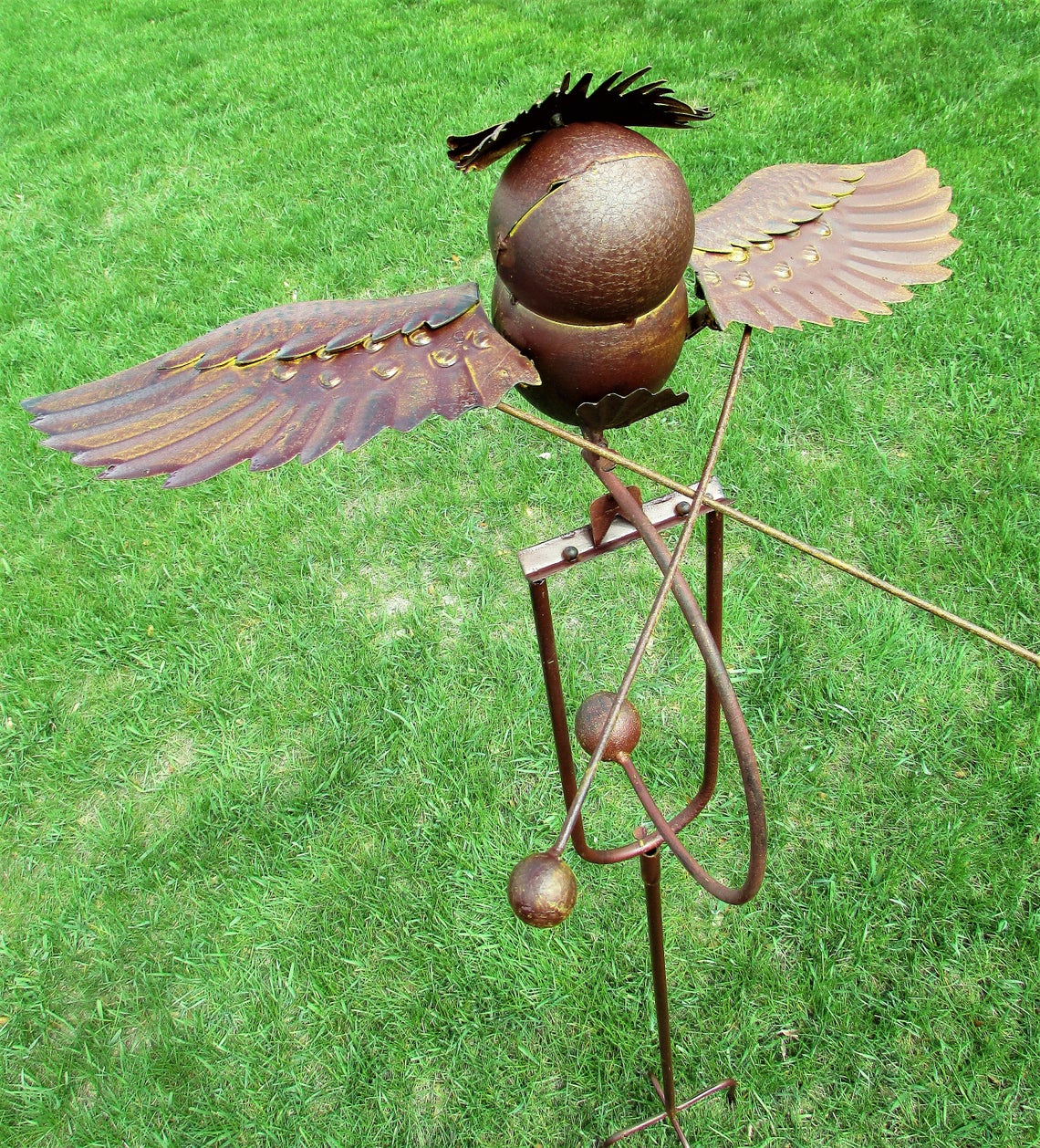 If you're not fully satisfied, please fill in our
contact us form
and we'll quickly work to correct the problem.