This the discount for you : Moving Eye Dice Set - Green Dragon Eye

The Green Dragon Eye Dice Set features an eye, suspended in it, that floats freely, always magically finding its way to look up, no matter how it lands or is turned. Always watching... Waiting... Planning...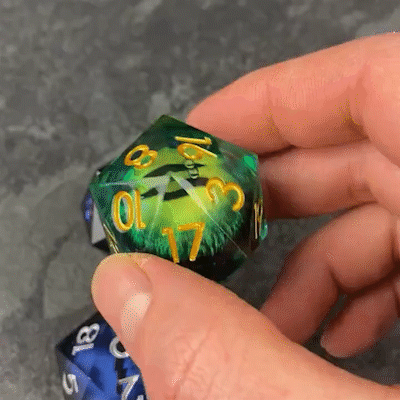 The Moving Eye Dice Set is the talk of any table. With every roll, the internal eye swivels and whirls (the effect is quite ghastly) before finally staring upwards toward the number you have rolled!
This slitted pupil is reminiscent of a dragon's reptilian eye - but it could also represent any number of predatory creatures or infernal foes!
Each order contains the standard 7 roleplaying dice - d4, d6, d8 d10, d10 in 10's, d12, and the classic d20.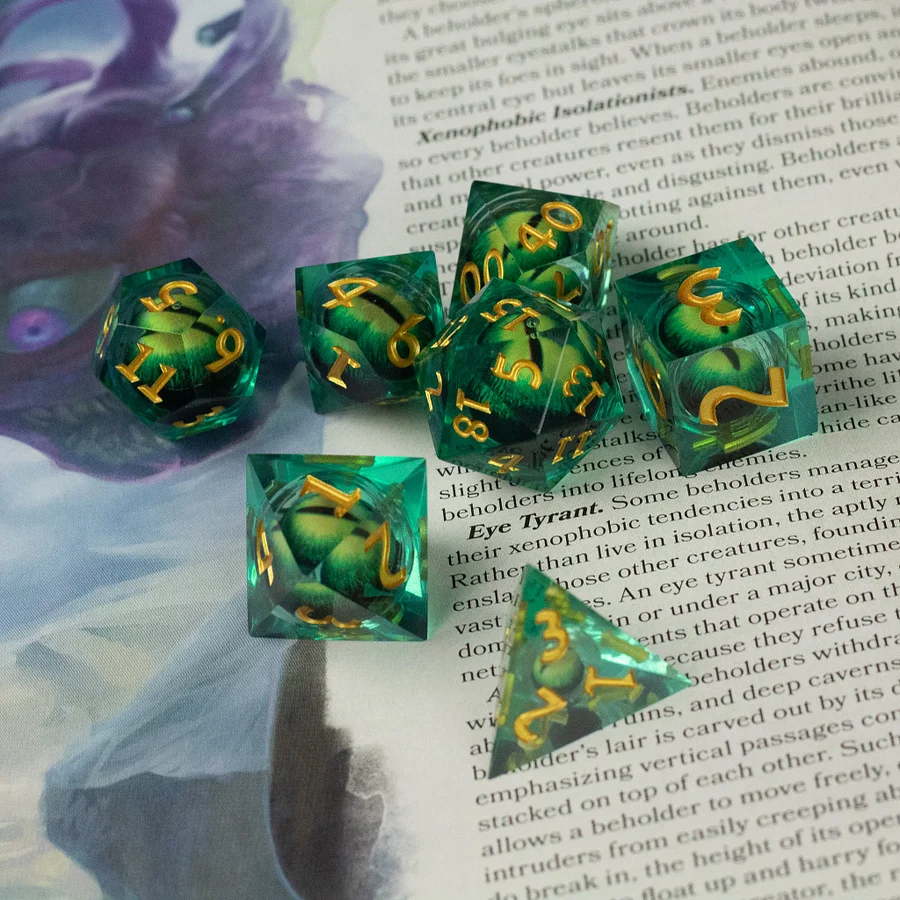 These dice feature sharp edges and are made for TTRPGs. They make a great dice set for any collector. Makes a great gift for a friend, fellow player, or dungeon master. These are super unique!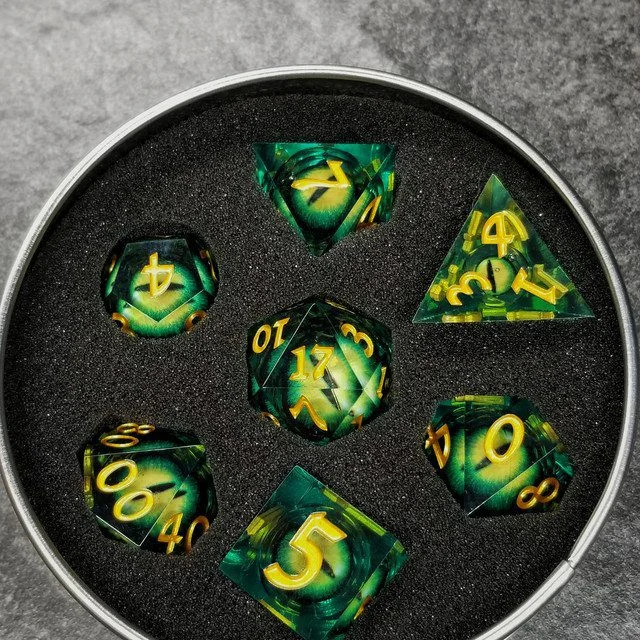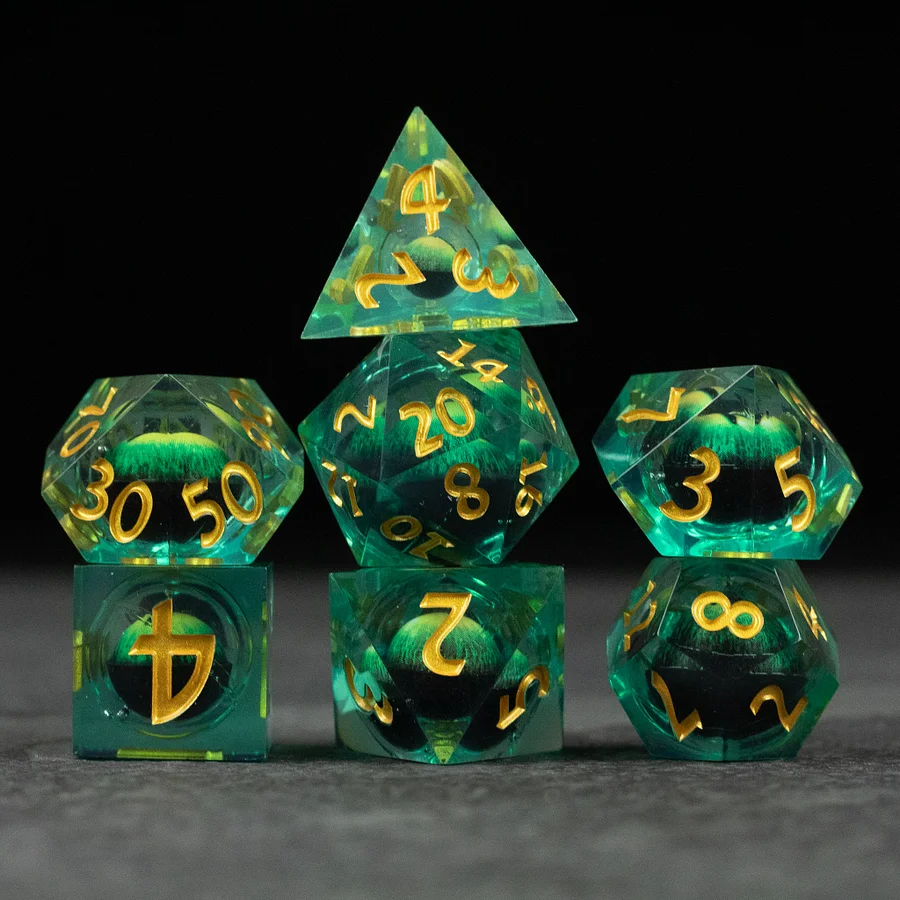 If you're not fully satisfied, please fill in our
contact us form
and we'll quickly work to correct the problem.